Players who are satisfied with a limited supply and who have no problems with the website will be relatively satisfied with Magic Wins
Cons
Helpdesk could be better
Offer can be more extensive
Magic Wins casino Belgium
Magic Wins casino: small player with an extremely limited offer
History of Magic Wins
Magic wins is a Belgian online casino run by COVIFIL, a Walloon family business. Magic Wins is also connected to the physical arcade in Hauset, a town in the province of Liège. In addition, it has a physical arcade at five other locations, being Magic Wins Welkenraedt, Magic Wins Spa, Magic Wins Havay, Magic Wins Heusy and Magic Wins Harcoing. The casino has been around since 1995 and all these years continued to offer a limited range of casino games as a small player on the market. The online arcade obtained a Belgian gambling license from the Belgian Gaming Commission with the number B+3979. This license gives them official permission to provide an online slot machine arcade, but it is limited in comparison to what a casino licensed to provide online casino games can and may offer. At Magic Wins, the offer is limited to fully automated games – so no online live casino – and no slot machines are allowed to be presented.
The Magic Wins offer
Magic Wins is a small, Belgian family business. This means that they do not have the same budgets as other bookmakers. A limited budget also means that only a limited range of games can be offered.
Magic Wins does work with software providers that have certainly earned their spurs in recent years. They have games in their offer from Produweb, air dice and Gaming 1.
The number of games is limited and can be divided into a number of categories:
The aim of a dice game is that a player forms combinations by placing dice and/or symbols in a certain way and at a certain place on the playing field. When a player succeeds in making a certain combination, he scores points. Of course, the principle applies here that the more points you score, the higher the obtained profit will be. Because in a dice game you place the dice in the grid yourself, you partly control the course of the game, or you will influence the game in one way or another. However, a large part of the course of the game still depends on chance. The dice that appear round after round on the screen are chosen via a random number generator. As a player you have no influence or control over that.
Dice games are available in the most diverse themes. From fakirs and other fairytale characters to a game with Mayans and Aztecs. On Magic Wins you can also find dice games based on a well-known TV show. For example, on Magic Wins you can play a dice game with a link to Take it or Not, Deal or no Deal, Secret story or Money drop.
Dice games are extremely popular, partly due to the large winnings that can be won. A player can win back up to a hundred times the bet made per game. The amounts that are asked when betting are actually relatively democratic and vary from 0.25 euros to 20 euros per game. In addition, dice games have a higher payout percentage than other casino games.
Certain dice games have certain jackpots. The games where a jackpot can be won are indicated with an orange banner in the top left corner. The interesting games and offers immediately stand out.
Dice slots are variants of the well-known fruit machines. Developers of these games have replaced the fruit symbols with dice because the use of fruit symbols in a slot machine is prohibited by Belgian law.
In the range of roulette games we find a number of variants. Both European roulette – with one zero on the turntable – and American roulette – with two zeros on the turntable – can be played. In addition, Magic Wins also offers the possibility to play live roulette. There are variants of European roulette, a 3D roulette, American roulette and also a silver roulette available.
Playing Roulette is very simple: each player chooses a number between 1 and 36 on the spinner they want to bet on. After each player has placed a bet, the croupier rolls a ball and spins the turntable at the same time. When the roulette wheel stops, it is checked where the ball eventually landed. It is also possible to bet on other elements in a roulette game. Placing a bet on red or black (in this case you bet whether the ball will end up on a black or a red square), or pair or unpaired.
There are eight card games available on the Magic Wins website, including a few variants of Blackjack and two poker games.
Within this section Magic Wins does offer a number of games via video poker, as a combination of the classic poker game and dice. Video poker is a game with a greater thrill than the classic variant and the winning possibilities are also much greater. In some of these video poker games, players have a chance to win a jackpot.
Too bad Magic Wins only offers two decks. Many card game enthusiasts also enjoy a round of Baccarat or Texas Hold'em, but unfortunately they will not find these games at Magic Wins.
Dice tournaments
Magic Wins hosts both weekly and monthly tournaments. In a weekly tournament, a prize pool of around a thousand euros can be won. These tournaments always start on Monday. Participating in the monthly tournaments can also earn you a nice penny or you might even win one of the nice prizes in nature, such as a car for example.
The principle of a tournament is simple: every week Magic Wins indicates a specific game. The player who can score the most points on this game during a predetermined period of time wins the tournament. He wins a jackpot of 1000 euros. With an investment of barely 1 euro, this is certainly not bad.
Too bad, but due to the restrictions imposed by Belgian law on online arcades with such a license as Magic Wins, there are no live casino games available at this casino. This obviously has major consequences for the number of players who want to open an account on Magic Wins. Many players who also have a player account at other casinos will quickly drop out due to the extremely limited offer and the lack of a live casino.
In addition to these different categories, Magic Wins also bundle all new games, and all top games are also clustered. All games with a jackpot are also bundled in a common category. The division that Magic Wins has made is extremely useful for players to find their way around the website. Such a division is perfect for both new players to get to know the different games step by step and to find out what games are available in an online arcade. But also for experienced players a division into clusters of games can be useful. Those who prefer to play a dice game can click straight through to this category, or those who are only interested in video poker don't even have to go through the other sections. The cluster of 'new games' is also interesting. This way you can see all new games at a glance.
Creating an account is quick and easy and is done in exactly the same way as with other online arcades. After entering your personal details, your national register number and a bank account number, you will receive a confirmation email. After effectively confirming your new player account via this email, you can immediately start playing.
Magic Wins' website
The website is user-friendly, the navigation is logical, but the simple design may quickly become monotonous, especially for those who are used to the websites of competing, larger online casinos. The Magic Wins site is available in Dutch, English, French and German. Some elements of the website can be disruptive to some players, such as the bar that moves between the range of games. This bar lists all recent winners.
Navigating through the site is easy. The many icons and symbols quickly make it clear where you can find the game or the section you are looking for. At the top of the page all possible headings are listed in a crossbar. Just clicking on the button of a category will navigate you immediately and smoothly.
There is an app to download that allows you to play a game of Magic Wins at any time of the day, regardless of where you are at the time. In exchange for downloading the app, a player also receives a bonus of 10 euros, which is a nice bonus.
Payment options at Magic Wins
Magic Wins limits the number of payment options available to its players. A deposit can only be made via Bancontact, VISA, the payment app from ING and Belfius and via PaySafecard. Unfortunately, the more recent ways to make an online payment are missing. Players can therefore not deposit with Skrill, Neteller or iDEAL.
Magic Wins also doesn't have a very good reputation when it comes to payouts. Those who have made a certain profit often have to wait a long time for their money to be won.
Magic Wins Customer Service
Until recently, customer service also left a lot to be desired. Magic Wins, however, listened to the complaints that came from customers in this area and invested in better customer service. There is a kind of click-through system to which a question has to be answered each time. For example, on the home screen you can click on the option 'There is a problem with my deposit'. When you click on this, a new screen opens with a number of questions that go deeper into the problem, such as 'I have a problem with PaysafeCard'. After clicking on this option, a screen will open again with a number of possible solutions for the problem.
There is also a FAQ section available for customers on the website, where a player may already be able to find an initial answer to his question.
Magic Wins can also be reached by phone at the same time, but only from Monday to Friday, from 9 am to 5 pm. If you run into a problem outside these opening hours, you're in for the trouble, because then there's no one left at customer service to answer your questions. Experience shows that most players are active on online gambling sites outside these hours.
Unfortunately, there is no live chat available, nor an automated chatbot. Magic Wins is also not very active on social media. Recently telephone support from Monday to Friday from 9 a.m. to 5 p.m. on +32496264891
Is Magic Wins a must?
Players who are satisfied with a limited supply and who have no problems with the website will be relatively satisfied with Magic Wins. More experienced players who have often visited the websites of other online casinos will not find what they are looking for here. The website is clear, but quickly becomes boring. The offer is extremely limited, but you can find games that were developed by well-known and reliable developers. Customer service is not easy to reach and the payouts could also be faster.
Magic Wins has also obtained a license from the Belgian Gaming Commission. This means that the arcade is subject to strict regulations, which are also strictly controlled. For example, certain rules must be complied with in terms of fairness and transparency of the games offered. The online arcade must also pursue an active policy on the protection of gambling addicts and also actively work towards the prevention of gambling addiction. There are also a number of procedures that the online arcade must follow for the payment of winnings. The committee is inexorable for the arcades that do not walk between the lines of the law. An online casino that does not follow the rules runs the risk of being suspended for a while or even having to relinquish its license.
So, is Magic Wins reliable? Yes. Is Magic Wins a must? Maybe not, unless you don't create great expectations
Place2bet wishes you good luck!
Gamble in moderation. Enjoy the game.

Check the best online dice slot tournaments
Check out the cheapest tournaments
Progressive Jackpots Casinos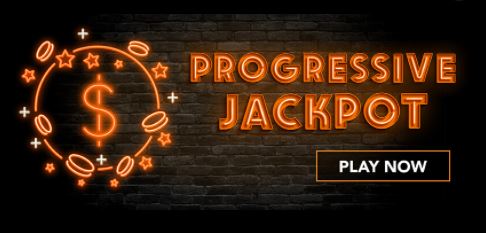 Almost every Belgian casino has progressive jackpot games in its arsenal and we list some of them.
Since January 1, 2011, sites that do not have a Belgian license are considered illegal. By playing on an illegal site you are therefore committing a violation. The online site  www.Circus.be has a legal Belgian license A+, B+ and F+. If you choose to play on the Circus casino site, you benefit from the protection offered by the Belgian Gaming Commission, such as the control on the limitation of the hourly loss and the redistribution of your bets.
Gamble in moderation. Enjoy the game.
Magic Wins wants the players to enjoy the game first and foremost, but we also want to point out that irresponsible gambling can cause problems. You do not become addicted to gambling overnight. In any case, gambling will never solve your financial, family or other problems.
Magic Wins provides you with all the tools to play responsibly. These can be found on the Responsible Gaming page.