#1
Online Casino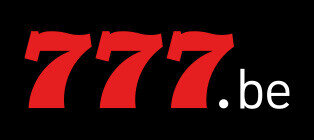 Live Dealers
Top Video Slots
Many jackpots
Casino
#1
Online Sports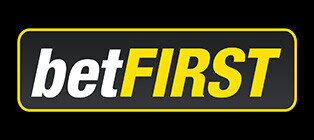 Sports betting
Online Casino
Live broadcast
Casino
#1
Online Arcade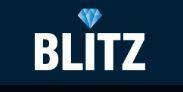 Dice Games
Diceslots
Tournaments
Casino
Legal online casinos and arcades in Belgium
On Place2bet online casino review site you will learn everything about the online casino world in Belgium.
Place2bet is the place for the online casino player!
Place2bet only discusses the Belgian legal online casino and Belgian online arcade websites approved by the Belgian Gaming Commission.
This ensures that your winnings are paid out correctly.
Which online gambling sites do we find in Belgium? What are the differences between A + casino games and B + arcade games? Here at Place2bet you will definitely find an answer to your question.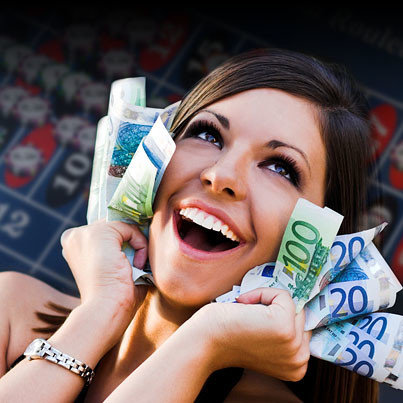 Online casino bonus prohibited inBelgium
Council of State judges – Online casino bonus prohibited
On February 6, 2020, the Constitutional Court ruled on the decision related to this bonus limitation, stating that the bonus limit to € 275 per player per month was ultimately irrelevant, as bonuses are illegal by law.
As a result, casinos will stop all active bonuses, including but not limited to sign-up bonuses, cash, bonuses with play-through requirements, free spins and free bets.
This change takes effect on March 1, 2020. By this date, all Belgian casinos will deactivate all welcome offers and any other bonuses, free bets, free spins, etc. at their casino.
We also discuss the various types of games of chance that are offered at the A + and B + Belgian online casino websites in Belgium.
A + are the casino websites and B + the online arcades.
Each of these Belgian online casino websites have their own types of games of chance.
A + licenses may for example offer Live Dealers online such as live roulette, live baccarat and live black jack but not the popular Dice games that we find in the 180 arcades of Belgium. We discuss all variants of Dicepinners, diceslots, online roulette, dice tournaments, video poker and much more …
Poker can have both an A + and a B + license.
For sports betting there is an F license (online sports betting F + license). Belgium is currently inundated with sports betting websites, there are already 10+ with more coming. Here you will find the entire List F + betting websites.
The Belgian legislation for Belgian legal online casino
Do you want to know which games of chance are allowed in Belgium? Which permits do the gambling operators need? Are there special rules for online gambling. What is the EPIS check that happens at every casino or game room and why am I not admitted? These questions and many others are answered on our page about the online gambling legislation in Belgium.
Very Important for all Belgian online gamblers!
Play only on legal Belgian online casino and gaming venues!
If you play on an illegal website, the Belgian court can sue you and take your profits. This was announced on 27 February 2014 by the chairman of the Belgian gambling committee 'Peter Naessens'.
On the following link you will find a list of prohibited online gambling sites that are blacklisted.
For Belgian players any non-Belgian gambling site is actually illegal!
If you do not want to run a risk, you can choose from every casino and game room website on place2bet! We only discuss the legal online gambling sites in Belgium.
You can find all the information you want to know or the regulations on online gambling in Belgium HERE
Regulation and legislation in Belgium
The gambling legislation in Belgium stipulates that the provision of games of chance, both physically in arcades and casinos and online, is subject to the prior acquisition of a license provided by the Belgian Gaming Commission.
Without a permit, they are in illegality and are exposed to criminal prosecution and punishment.
To obtain a license website, the Belgian online casino website has to meet a number of conditions.
For example, the owner of the website must enter into a partnership with a physical casino or gaming hall in Belgium. These are the casinos of Spa, Chaudfontaine, Namur (together with Pokerstars), Dinant (together with Partouche), Brussels, Knokke, Blankenberge (together with Unibet), Middelkerke and Ostend (together with bwin).
Furthermore, the web servers with which the players connect must also be located in Belgium. Furthermore, the domain of the website must have the .be tld. To obtain a permit, a dossier must be submitted and various conditions must be met: measures to protect socially disadvantaged groups, complaints handling and restrictions on advertising campaigns.
The access prohibition that the gambling commission can impose on problematic players also applies online. In order to realize this, anyone who wants to gamble on a licensed website must first register, for example via an eID reader.
online casinos in Belgium
There are 9 so-called A-plus licenses issued by the Belgian Gaming Commission, which make it possible to offer casino or poker via the internet:
Online arcades in Belgium
These providers have obtained an official license with one of the real casinos in Belgium for offering online games of chance. They pay federal tax on the income from the games of chance and ensure the protection of (possibly) addicted players.
Gambling on an unregulated website is punishable!
Unregulated sites are placed on a blacklist and are made inaccessible by the Belgian internet providers.
Gambling on these websites is illegal.
Players who venture onto such websites may expose themselves to persecution. If the public prosecutor's office decides not to prosecute, or if the public prosecutor's office has not taken action within 6 months, the Gaming Commission can impose administrative fines, both for organizers and players. For players, they go from 26 euros to 25,000 euros, for organizers the fines can go up to 100,000 euros.
In addition to 9 so-called A-plus licenses, 180 so-called B-plus licenses for online slot machines are also available. These slot machines must meet stricter conditions than online casinos with an A-plus license.
For example, the average maximum hourly loss may only be 25 euros. They may not offer online slot machines and the maximum price to be paid may be 500 euros.
The Belgian government wants to reduce the number of slot machines from 180 to 150.

Check out our latest news on place2bet! Stay up to date
Your comments are always welcome.
| Casino | Bonus | Licentie | Review | Visit |
| --- | --- | --- | --- | --- |
| 1 | | | Review | Visit |
| 2 | | | Review | Visit |
| 3 | | | Review | Visit |
| 4 | | | Review | Visit |
| 5 | | | Review | Visit |
| 6 | | | Review | Visit |
| 7 | | | Review | Visit |
| 8 | | | Review | Visit |
| 9 | | | Review | Visit |
| 10 | | | Review | Visit |