Magic Betting Sports Betting offers its players a wide and extensive range of sports. Players can bet on a match or event of their choice in a variety of ways.
Pros
All major football leagues
Special bets
Cons
No direct contact with helpdesk
Magic Betting sports betting in Belgium
Magic Betting sports betting: a thoroughly Flemish bookmaker with an extensive sportsbook
History of Magic Betting Sports Betting
Magic Betting is a distributor of offline sports betting in more than 300 locations and also operates online. The company itself was granted an official license with the number FA+120148 by the Belgian Gaming Commission.
As a result, they are authorized to offer online gambling and betting to Belgian players. This license gives players the guarantee and assurance that they are playing in a completely safe environment. For a provider of online betting and/or games of chance, it is legally required to apply for such an official license from the Belgian Gaming Commission.
Those who have an official license are under strict supervision of the Gaming Commission. For example, these bookmakers are obliged to take a number of measures to protect players from developing a gambling addiction. Persons who already suffer from a gambling addiction are also protected by the strict regulations. For example, it is a must that a player can set some limits for himself when he registers for the first time with an online bookmaker.

Deposit Limit
a player cannot place a bet if his/her account does not have sufficient funds to cover the entire bet.
When the bet is placed, the corresponding amount will be debited from the player's account.
The player is required to view the online bet slip before placing the bet. Bets are non-refundable once placed. Also, no changes may be made to a bet at this time.
Multiple bets can be considered a single bet if the player places the same bet multiple times.
Given the many possible combinations on a bet slip, these are not specified in these regulations. More information about possible combinations can be obtained from Magic Betting (helpdesk@magicbetting.be). If a player is unsure of a particular combination, he/she should make inquiries before making a bet slip.
If a player wants a certain combination of bets and this is not possible, the player must accept it.
There are a number of restrictions on the acceptance and payment of bets. These include usage restrictions, wagering limits, legal deposit limits, limits per bet slip, maximum withdrawal limits and personal customer limits.
Bets placed through the website but not confirmed will not be recognised.
The offer of Magic Betting Sports betting
Magic Betting Sport offers its players a wide and extensive range of sports. The most obvious disciplines such as football and tennis are present, as well as major events such as the Olympic Games.
Players can bet on a match or event of their choice in a variety of ways. When you click on a specific sport as a player, all matches within this discipline appear on which a bet can be placed. The betting options are clearly presented for each sport.
Tennis
In tennis, you can make a simple match bet, where you bet on the player who will win the match. You place a '1' on the winner and a '2' on the loser on the scoresheet.
You can also bet on the total number of games in the tennis match. Magic Betting Sport, as the bookmaker, will specify a certain number of games played, where you enter on the betting slip whether you believe the actual number of games played will be below or above the specified number.
A third possibility is betting on a handicap with a tennis player, where you can give a kind of virtual advantage to the player on which you want to bet money.
Football
The single bet
When betting on a single football bet, a player must predict the outcome of the match. If the player thinks that the home team will win, he chooses '1'. If he bets that the other team will win the match, he enters a '2' on the bet slip. An "X" means a draw.
Odds are associated with each match. These odds are determined by the bookmaker itself and can therefore differ from arcade to arcade. These odds determine the ultimate profit that you can earn as a player from that specific bookmaker. For example, if you bet 10 euros on a match with odds of 2, you will receive 2 times the wagered amount if you have gambled correctly.
Combination Bets
With the so-called combi bets, a player can gamble on different matches or events with one bet. The predetermined odds for the matches on which the player has bet are multiplied by each other, which means a higher chance of winning and can therefore automatically yield more profit. To illustrate with an example: a player bets 10 euros on four teams with different odds: team 1 with odds of 2, team 2 with odds of 1.40, team three with odds of 1.60 and on team 4 with odds of 1. odds of 1.90. If the player has correctly predicted all outcomes, he will receive a profit of 85.12 euros: 10 euros (his bet) x 2 x 1.40 x 1.60 x 1.90.
System Bets
With this third form of betting, a player can make multiple combination bets at the same time in order to increase the chance of winning. This is often done on the basis of a so-called 2-for-3 system bet. A player chooses three matches on which he wants to place a bet on a particular team, for example team 1 with odds of 2, team 2 with odds of 2.3 and team 3 with odds of 2.4. By betting in this way, a player has a better chance due to the following possible combinations that arise:
First bet: win of team 1 with odds of 2 and win of team 2 with odds of 2.3
Second bet: win of team 1 with odds of 2 and win of team 3 with odds of 2.4
Third bet: win of team 2 with odds of 2.3 and win of team 3 with odds of 2.4
Depending on which team wins the match, a different winning will be paid. It is possible to make different system bets. The more matches you include in the system bet, the more extensive the combinations are and the higher the chance of winning. When a player makes a 4-for-8 system bet, this means that he creates four possible combinations with the eight teams on which he places a bet. With this, this player makes a combination of no less than 70 combined bets.
Multiple bets
In a multiple bet, a player can place two single bets on the same match. For example, he can gamble that team 1 will win the match and at the same time enter on the betting slip that there will be a draw.
Live betting at Magic Betting Sports betting
Magic Betting Sports Betting offers its players the opportunity to follow the matches on which a bet has been placed live via a virtual gaming environment. Via the Live tab you will immediately be taken to the page where all live matches of that moment can be viewed. For each match you can click through to the different betting options. For example, in a live cricket match bet, you can make a simple 1, 2 or X bet on the overall winner of the game, but you can also bet on the total number of runs a particular player will make or make a so-called dismissal bet.
With such a bet, you are going to place a bet on a specific element of the match. For example, you can bet on the way a certain player is bowled out: because the fielder has caught the ball, by throwing it out, because the goalkeeper has caught the ball, by running out, because the player is stumped or is out by perform a Leg before Wicked.
Real time
Betting an amount in real time, as well as ending the bet at a certain time during the match, is also possible with live betting. In this way, it becomes possible for a player to place or cash his bet at any time before, for example, another goal is conceded in the last minutes, and thus be more certain of his winnings.
By following the match live, you have a good view of the progress of the match in real time. There are a lot of elements that are difficult to estimate in advance, so that the predicted outcome can change quickly. For example, a star player who gets hurt and has to be replaced, a red card, the goalkeeper who is having a bad day, … all this means that a match goes completely differently than expected. So it is a big advantage that you can cash in at any time and stop the bet before the end of the match, reducing the chance of losing.
Magic Betting Sports Betting website
The Magic Betting Sports Betting site is available in Dutch, English and French. You can easily change the language via the button with the 'settings' icon on the right. The time zone can also be adjusted here if you wish.
At first glance, the website seems busy and chaotic due to the pop-ups that flash on the right side of the screen, but once you get used to the site, you will find that Magic Betting Sport's sportsbook is clearly presented using from a drop-down menu on the left side of the homepage. Players can browse through the range of matches or events on which an amount can be bet. The navigation is well thought out, clicking through is without problems. The sports are listed in alphabetical order and the top sports that are most bet on are listed in a separate box. There are also a number of quick links to games or events that are often bet on, such as the UEFA Nations League or the NBA Finals. There is also a direct link to boosters or bonuses that Magic Betting Sport offers to new players.
In addition to the website, Magic Betting Sport also has an app, which has been downloaded by many players. In addition to the convenience of being able to bet on a particular bet anywhere on the go, the app also offers a lot of updates about scores, matches and statistics within the sports world. The app is available for iPhone and Android phones and can be easily downloaded from the Magic Betting Sport website itself.
Register
Similar to other online sports betting providers, signing up with Magic Betting Sport and creating an account is quick and easy. With a single mouse click on the yellow registration button at the top right of the homepage, you will be redirected to the registration page. You will be asked to fill in a number of personal details, such as your first name and surname, date of birth, address details, … Please note that the information you have provided is also correct, because anyone who wishes to register must provide the details can be substantiated by means of a valid identity document. This can be a driver's license or an identity card. You will also be asked to provide a username and a personal password.
The payment options
Betting can be done quickly and easily on the homepage by entering the amount you want to bet on a particular bet, match or event and confirming this. Magic Betting Sport offers many options for making deposits. Belgian players can fund their player account via bank transfer, but also with payment cards such as Maestro and Bancontact.
Paying out also usually goes smoothly at Magic Betting Sports betting.
Customer Service
There is a question mark in the top right corner of the home page. You can click on this if you have a specific question or problem. You will be linked directly to an extensive FAQ page where a number of frequently asked questions are bundled. What to do if you have forgotten your password, for example, or how to make a deposit. Often players with a certain problem or question already find an answer here. A physical address is also listed on the contact page, with a telephone number and a direct link is provided to contact Magic Betting Sport by mail. The email address of the Magic Betting Sports betting helpdesk is also mentioned several times on the website.
Place2bet wishes you good luck!
Gamble in moderation. Enjoy the game.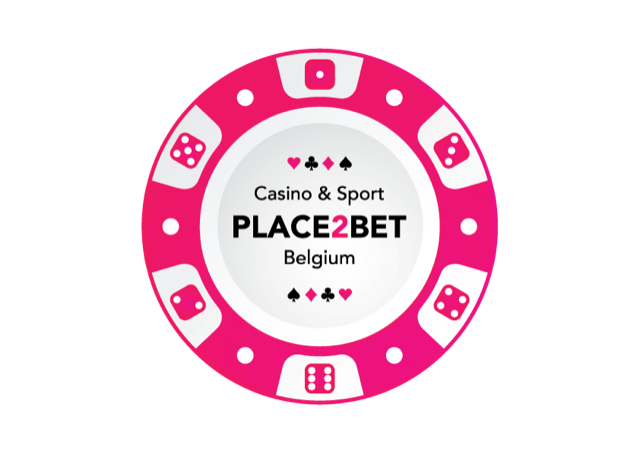 Some other bookmakers
Legal Belgian license
Since January 1, 2011, sites that do not have a Belgian license are considered illegal. By playing on an illegal site you are committing a violation. The online site  www.magicbetting.be has a legal Belgian license B+ and F+. If you choose to play on the Magic Betting sports betting site, you benefit from the protection offered by the Belgian Gaming Commission, such as the control of the limitation of the hourly loss and the redistribution of your bets.
Magic Betting sports betting Details