Eurotiercé is the first Belgian horse racing provider to be allowed to offer the PMU betting to players, which represents a major competitive advantage.Naast het online aanbod, biedt Eurotiercé ook inzetmogelijkheden aan via fysieke kantoren en krantenwinkels.
Pros
All Belgian and French races are included in the horse racing offer
extremely fast payout
Cons
Design and structure of the website could be better
Helpdesk could be better
Website only French and Dutch
Eurotiercé sports betting in Belgium
Eurotiercé sports betting: a limited but high-quality offer
Eurotiercé is a Belgian betting provider. The company obtained an official license from the Belgian Gaming Commission under the recognition number FA+117999 and is also affiliated with the EMPA, or the l'Association des Opérateurs Paris Mutuels Européens. Eurotiercé aims to offer its players a high-quality offer and a customer-friendly service.
The foundation of Eurotiercé dates back to 2006. The main goal of the founders, being the National Federation of Belgian Races, was to offer a correct treatment and transparent offer of betting on horse racing. In this way, the founders wanted to make equestrian sport more attractive and to support Belgian horse racing operators. In 2008, Eurotiercé launched the first online betting options on horse racing. In 2011, it set up a partnership with the French PMU, which meant a serious boost to Eurotiercé's brand awareness. The cooperation with PMU means that Eurotiercé can and may offer bets that take place on French territory.
Originally Eurotiercé only offered horse racing, but since May 2014 Eurotiercé has expanded its offer with a variety of sports betting.
The website is not available in English
Eurotiercé's offer
Eurotiercé's offer is situated in two areas: horse betting and sports betting.
The range of horse betting:
All Belgian and French races are included in the range of horse races that players can bet on. But the Eurotiercé offer goes much further, international races are also part of the range.
Eurotiercé is the first Belgian horse racing provider to be allowed to offer the PMU betting to players, which represents a major competitive advantage.
In addition to the online offer, Eurotiercé also offers deployment options through physical offices and newsagents.
There are many options for betting on a particular horse race. With each option, the principle, the odds of winning and the prizes that can be won differ. Eurotiercé offers a lot of explanation on the website to inform the players about the different options. This information can be found on the 'regulations' page.
The following betting options are popular among players:
Players wishing to place a Quinté plus bet make a prediction of which five horses will arrive first. With a Quarté plus it concerns the first four horses.
Making a multi bet means that as a player you have to enter 4, 5, 6 or 7 horses on your bet slip that you think will finish in the top four at the end of the race. The order in which they cross the finish line does not matter in a multi bet.
In a pairing bet, a player must select the first and second classified horse. If the number of participating horses is four to six, the first and second place must be linked to a specific horse. If it is a race with eight or more horses, the order does not matter.
This bet can be placed on races with more than eight horses. The aim is for the player to predict which horses will be the first three to cross the finish line. The order in which they do this is irrelevant.
This is basically the same bet as the Trio bet, but with a Tiercé bet, the order in which the first three horses cross the finish line must be specified.
A super four bet involves making a prediction on the first four horses, entering the exact next one on your bet slip.
Eurotiercé offers inexperienced players the opportunity to play via spOt, where Eurotiercé will compose the bet itself and make a selection of the horses on which the player will place a bet.
The range of sports betting:
It takes a bit of searching on the Eurotiercé website to get to the sports betting because the emphasis is clearly on horse racing. However, the Eurotiercé sportsbook offer is relatively wide. Of course, top players such as football and tennis are extensively discussed, but players can also bet on other less obvious sports and disciplines such as biathlon, table tennis and handball. Eurotiercé even offers some very specific sports, such as martial arts and cricket, which you don't see as much at other bookmakers.
Perhaps Eurotiercé should be seen as the ideal bookmaker for those who mainly want to bet on horse racing, but also occasionally want to take a gamble on another discipline. Those who want a truly comprehensive range of sports betting will find more to their liking at another bookmaker. Anyone who appreciates a varied, but limited range will be perfectly satisfied
The following disciplines already have an extensive range in store:
Football is the discipline that has the largest offer on Eurotiercé. Logical, because football is always the most popular among sports betting enthusiasts. The offer is smaller than at other bookmakers, but various international, European and national competitions are still covered. Betting on classics such as the Champions League and the Europa League is perfectly possible, but less obvious matches such as the Primera Divisó in Andorra and the Cyta Championship in Cyprus are also among the betting options.
Some players simply bet on the final result of a particular match. But there is so much more possible with an online bookmaker. Bets can be placed on various aspects of a particular football match. For example, a player can place a bet on the number of corners that will fall during a match, which team will receive a red card and in which half of the game this will happen, and so on.
Numerous major competitions are offered under the cycling category. In the first instance, you can opt for 'world championships'. In this block all world championships in cyclo-cross and competitions on the track that are currently being run are bundled. In the 'world' section you will find major cycling events and cycling classics, such as Milan – San Rema, Paris – Roubaix, the Tour de France and the Ronde van Vlaanderen.
Here too, the range of betting options is rather limited, especially in comparison with other online sports betting providers. Every major and classic tennis competition, such as the Davis Cup, the WTA and the ATP, is included in the list of possible bets. Just like in football, in tennis you can bet either on the final result of a match or on a specific part of the match.
Eurotiercé's website
The website
The Eurotiercé website does not immediately have the most beautiful design and the structure from which the website is built also leaves a lot to be desired. It is not the most user-friendly website. The translation into Dutch often leaves much to be desired. For example, cricket is translated as 'cricket', 'live' by 'life', …  which can create some confusion among players. Those who are not familiar with the website will easily get lost during the search for a specific match. It all starts with a cluttered homepage. The drop-down menu on the left is confusing and requires a player's effort, patience and time to find their way around. Only the red button with a link to live betting is clear, but when you click on it, a long, obscure list of matches on which a live bet can be made will appear. Still a lot of work to do for Eurotiercé!
The app
Unfortunately, Eurotiercé has not yet developed a mobile application. The website itself can be viewed on a mobile phone, but the interface is actually not suitable for that and anything but user-friendly.
Interesting information for players
Eurotiercé functions as a platform as well as a supplier of meaningful and qualitative information about the teams, horses, competitions and races. This information is certainly worth consulting before placing a bet on a particular match. For example, it can have an effect on the final result if your favorite horse has suffered from an injury in the past few weeks. Or when a football team has just recruited a new coach. A major advantage of Eurotiercé is that additional statistics are also displayed during the match itself. It is also perfectly possible to adjust your bet based on this recently obtained information, if it concerns live betting, of course.
The odds of Eurotiercé
Eurotiercé is a fixed value in the horse racing market and can therefore afford to provide an offer with interesting odds. The odds on sports betting are less interesting, especially compared to competing bookmakers.
Live betting at Eurotiercé
Live betting is also possible on the Eurotiercé website. A handy calendar with an accurate time schedule shows you at a glance which matches are about to start.
If you want to bet exclusively on horse racing, you can follow all matches live via Equida, the French sports channel that focuses specifically on horse racing. A minimum deposit must first be made into your player account for this
The offer of live matches is complete chaos at Eurotiercé. It is certainly almost impossible for beginners or players who are not used to staying on the website to see the forest through the many trees. However, there are many possibilities hidden in the offer. For example, a selection can be made based on sports discipline and a euro sign indicates where a cash-out option where a player can withdraw from the bet at any time is possible.
Promotions at Eurotiercé
Promotions are clustered at Eurotiercé on the so-called 'grids'. In these grids, bets with interesting odds are offered on numerous sports competitions within various disciplines. Predict the final result or the winner of all these matches and have a chance to win a prize pool. The amount that can be won with this jackpot is significantly lower than with other bookmakers, but it is definitely still worth it.
It also often happens that Eurotiercé offers an extra prize pool at major horse races or championships. It certainly pays to keep an eye on the grids to see if there is an interesting offer among them.
Bonuses may not be awarded to Belgian players due to current legislation, but in countries where this is legally permitted, new players receive a maximum welcome bonus of one hundred euros. The amount that Eurotiercé gives as a bonus is equal to 100 percent of the first bet that this player has made. Eurotiercé therefore gives one on top for every euro, with a ceiling of one hundred euros. The snag here is the wagering requirement associated with this bonus. A player must wager six times the bonus before Eurotiercé will pay out the welcome bonus. This wagering must also be done within sixty days after the first deposit.
The payment options of Eurotiercé
Eurotiercé offers a number of standard options for making a deposit. Classic ways to pay such as Bancontact, bank transfer and Playsafecard are possible. According to Belgian law it is not allowed to pay with a credit card. Eurotiercé apparently sees no problem with paying via an e-wallet such as Skrill and Neteller and therefore does not offer these options. If you want to create an account on Eurotiercé, you can do this for free, but you do expect a first deposit of at least 15 euros. This amount is slightly higher than what other bookmakers ask as a minimum deposit for a new registration, but it is not that much of a difference.
What Eurotiercé is strong in, however, is maintaining an extremely fast payout. Within three days, the profit you have earned will already be in your personal bank account, without any registration costs or commission costs.
Eurotiercé customer service
Eurotiercé has made an FAQ section. Reading this information can often already offer a solution for a player with a certain question or lack of clarity. Unfortunately, these FAQs are not very extensive and a customer will often be left hungry.
Contacting Eurotiercé also turns out not to be so obvious. There is only a contact page that makes it possible for players to ask a certain question or report a complaint, but a response to this question or complaint often takes a long time. Nowhere on the website is a telephone number or e-mail address to be found and there is no way to contact a Eurotiercé employee directly via chat. Eurotiercé is also not very active on social media.
Place2bet wishes you good luck!
Gamble in moderation. Enjoy the game.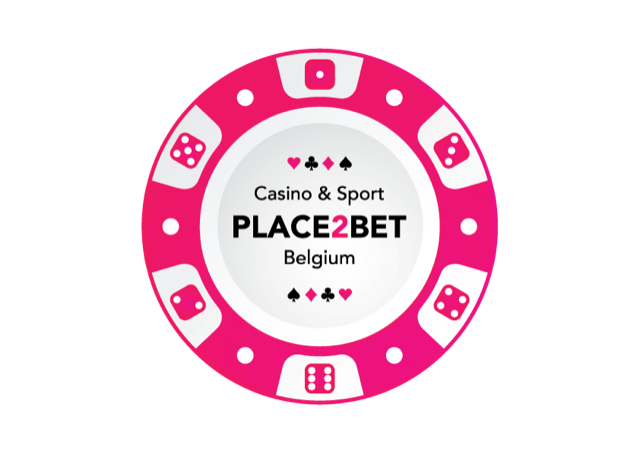 legal Belgian license
Since January 1, 2011, sites that do not have a Belgian license are considered illegal. By playing on an illegal site you are committing a violation. The online site  www.eurotierce.be has a legal Belgian license F+. If you choose to play on the Eurotiercé sports betting site, you benefit from the protection offered by the Belgian Gaming Commission, such as the control of the limitation of the hourly loss and the redistribution of your bets.
Eurotiercé sports betting Details