Pros
The betting options are wide
the site for horse racing enthusiasts
The website has been adapted to mobile phones and there is a well-functioning app
Cons
The offer only includes horse races
For those who are more ordinary, the layout of the website looks less flashy
Eurotiercé horse betting: the site for horse racing enthusiasts
History of Eurotiercé
In 2006, the National Federation for Belgian Races founded Eurotiercé, with the aim of offering a centralized offer of horse racing. Two years later, Eurotiercé launched the first online horse racing betting options. It set up a partnership with the French PMU in 2011, which provided a serious boost to Eurotiercé's brand awareness, because thanks to the partnership with PMU, Eurotiercé was also able to offer French horse racing. A first for Belgian equestrian betting operators.
The website is not supported in English – Only Dutch and French
Today, Eurotiercé also offers a number of sports betting, but the focus remains on horse racing. In May 2014, Eurotiercé obtained a license from the Belgian Gaming Commission for the provision of sports betting, with the number FA+117999. This means that they are bound by a number of laws and regulations to protect players from developing a gambling addiction. Eurotiercé is therefore strongly monitored for this. Eurotiercé has devoted a lot of content on its website to providing betting assistance. For example, they offer extensive information about gambling addictions, but players can also go there for effective help. For example, personal player limits can be set, a player can exclude themselves from playing or request an exclusion for someone else.
The offer of Eurotiercé horse betting
To date, players can bet on a particular horse race both offline and online. The well-known Tiercé offices have therefore certainly become an indispensable part of the streetscape. A Tiercé form can also still be bought in newsagents.
Eurotiercé is the first and also the only website that offers PMU betting in Belgium. Being able to offer such a sportsbook is therefore a major competitive advantage over other bookmakers. In addition to the wide range of French and Belgian horse races, players can also bet on many other international horse races.
The offer of French horse racing at Eurotiercé
Eurotiercé offers a number of betting options where players can bet on the horse races that take place on French territory:
Eurotiercé organizes one Quinté + competition per day. Players must predict which horses will be the first five to cross the finish line. The correct order also counts.
A Quarté + race is also organized daily by Eurotiercé. In this bet, players bet on the first four horses, and the correct order must also be specified.
Playing the tiercé means predicting which horses will take the first three places. The exact order must also be indicated on the betting slip. Eurotiercé offers one Tiercé race per day.
In a Tick 5 bet, players place a bet on the first five horses, regardless of order. You can bet on Tick 5 twice a day.
In a multi or mini multi bet, players choose 4, 5, 6 or 7 horses to place in the first
4 will finish regardless of order.
With a super 4, the aim is to guess the first 4 horses in the correct order.
2 sur 4 means that a player predicts two of the first four horses. The order doesn't matter.
With this type of bet, a nice prize pool can be won. The bet itself remains the same as the regular 2 sur 4: predicting the first four horses, regardless of order.
A trio bet can be made on a competition involving at least eight horses. A player makes a prediction about which three horses will cross the finish line first. The order does not matter here.
A trio bet can be made on a competition involving at least eight horses. A player makes a prediction about which three horses will cross the finish line first. Unlike the simple trio bet, the order of the first, second and third horse must be correct to win.
The player who can identify the first two horses wins. Which horse comes first and which horse comes second is irrelevant.
When betting on a couplé placé bet, you write the names of two of the first three horses. The order doesn't matter.
A couplé ordre is identical to a couplé gagnant, but the order does play a role here..
In this bet you are guessing which horse will win.
A simple placé bet means that you enter the name of a horse on the bet slip that you think will finish in the top three.
With the simple jackpot you have a chance to win a thousand times more.
A report is a sequence of bets on different rates.
The offer of Belgian horse racing at Eurotiercé
There are also plenty of options to bet in Belgian horse races:
When playing the tiercé, the player predicts which horses will take the first three places, in which order must be correct.
Similar to French horse racing, a player can place a trio bet, where he makes a prediction about the horses that will be the first three to cross the finish line. A trio bet is only possible on a race of eight horses. The order does not matter here.
In a so-called couple bet, a player predicts which horse will be first and which horse will be second. If it is a race with four to seven horses, the order must be correct. However, if it is a race with eight or more horses, the order does not matter.
In a show bet, a player must predict which horse will finish in second place.
The "placed" bet consists of the player naming a horse that ranks in one of the first two places in the case of a race involving four to seven horses, or a horse that ranks in one of the first three places, in the case of a race with eight or more horses.
The bet with the simplest principle, but certainly not the easiest to win. Players predict which horse will cross the finish line first.
The "show" bet consists in choosing the horse classified second.
The offer of international horse racing at Eurotiercé
You can also bet on other international horse races. Eurotiercé offers an overview of all matches and makes it clear in which country the competition will be held by placing the flag of that country with the bet. If you click further on a certain race, you will get all the details of the race in a new window: what is the time and place at which the race will be held and which bets can be made.
The accessible character of Eurotiercé attracts many new players
Another great asset is the extremely low stakes that are required of players. A gamble is possible from as little as 50 cents.
Eurotiercé also developed the Pariez SpOt, a service whereby Eurotiercé itself will make a prediction on behalf of the player. Pariez SpOt is mainly intended for novice players, who are not yet familiar with how the bets work and where they can take the most advantage. But Pariez SpOt can also be of interest to more experienced players who see an extra chance of winning or players who do not have the time or inclination to compare the different betting options and choose the most interesting one.
Players who choose to bet on Quinté via Pariez SpOt, for example, have three options:
Eurotiercé chooses the horses instead and in the name of the player. The bookmaker does this based on previous bets made by the player.
Eurotiercé has a 'forecast' page that contains information to help players make the right prediction. This is a list of the best contenders and losers, per race. Unfortunately, a layman will not notice this. It takes some experience to be able to estimate the influence of the prognosis on your personal commitment.
Eurotiercé's website
The Eurotiercé website has improved a lot in recent years, but it still leaves something to be desired. The site is only available in French and Dutch. And while it's good that the website was translated into Dutch, it's a shame that the translation was done in such an amateurish way. An online translation tool was probably used, because Dutch is really abominable.
Eurotiercé also does not have a mobile application, and viewing the website via the browser on a mobile phone is anything but user-friendly. In today's society, an app is almost indispensable. Eurotiercé seriously misses the boat, which will certainly make them miss out on a lot of customers.
Live betting at Eurotiercé
You can follow a race live or place a live bet at Eurotiercé via Equida, the French sports channel that specializes in horse racing. Gaining access is easy. After creating a personal account and making a deposit of 15 euros into your personal player account, you can start using Eurotiercé's live streaming service for a month. If you want to use this service for longer than a month, you have to play on Eurotiercé for ten euros per month.
Create an account with Eurotiercé
As with most other bookmakers, opening a player account is free. Registering is quick and easy. After passing on your personal details and paying a minimum amount of 15 euros, your account will be approved quickly and you can start playing.
Here too, Eurotiercé is strict when accepting a new registration. This is because they are bound by the legislation regarding the protection of players. In addition to monitoring privacy regulations, a bookmaker with an official license issued by the Belgian Gaming Commission must actively work to prevent gambling problems and protect players with gambling addiction. The functioning of the protection and prevention of gambling addiction is closely monitored by the Belgian Gaming Commission. If Eurotiercié does not meet the requirements, this committee can impose a suspension or even revoke the license.
Payment options at Eurotiercé
Eurotiercé has the great advantage that the deposit is very accessible. A bet can be placed from as little as 0.50 euros. However, the options that players have to make a deposit are limited. Payment is only possible via bank transfer, Bancontact, the payment apps of ING, Belfius and KBC, Sofort Banking and PaysafeCard. Contemporary, popular online payment methods such as Skrill, Neteller or PayPal are missing from Eurotiercé.
Eurotiercé geniet ook de reputatie om winsten snel en zonder problemen uit te betalen. Vaak staat het gewonnen bedrag al binnen de twee of drie dagen op je persoonlijke spelersrekening.
Promotions at Eurotiercé
Eurotiercé also has a reputation for paying out winnings quickly and without any problems. The amount won is often deposited in your personal player account within two or three days.
Eurotiercé customer service
Eurotiercé recommends that customers who experience problems or have a question to first read the FAQ section on the website. It is indeed often the case that a player can already find an answer to his question in this questionnaire. If a player is still hungry, or wants to report a complaint, he can do so via an online contact form. This way of contacting Eurotiercé customer service is only intended for players with a valid account that can be used to log in using the correct login and password to enable further communication.
Place2bet wishes you good luck!
Gamble in moderation. Enjoy the game.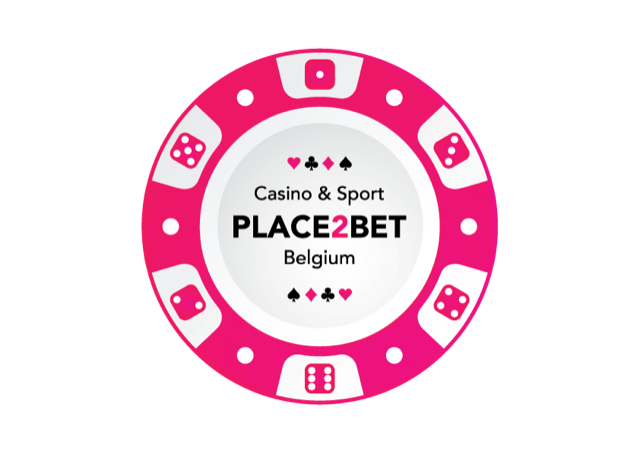 Some other bookmakers
legal Belgian license
Since January 1, 2011, sites that do not have a Belgian license are considered illegal. By playing on an illegal site you are committing a violation. The online site  www.blitz.be has a legal Belgian license F+. If you choose to play on the Eurotierce horse betting site, you benefit from the protection offered by the Belgian Gaming Commission, such as the control of the limitation of the hourly loss and the redistribution of your bets.
Eurotierce horse betting Details