Betcenter sports betting offers its players a wide and extensive range of sports betting and tournaments with tips & tricks about betting and betting
Pros
All major football leagues
Special bets
Odds Boost
Betcenter – Grab your chance and win!
The history of Betcenter
Betcenter started in 2005 as a bookmaker in Flanders, Wallonia and eventually also Brussels. The owner, CashPoint Malta LTD has branches all over Europe. The head office of the Belgian branch is called Betcenter Group NV and is located in Hasselt. In 2011, Betcenter received the F1 license from the Belgian Gaming Commission, which allows the bookmaker to operate various points of sale completely legally. With the operation of more than 150 physical offices, Betcenter is one of the top players in the casino and arcade market. In mid-2014, the Belgian Gaming Commission granted the FA+ license, which enabled Betcenter to also start up an online arcade.
Thanks to years of experience in the bookmaking world and their huge variety of bets on which to play, Betcenter can see itself as a solid player and established value.
Betcenter's offer
Betcenter.be has an extensive and complete range of sports betting. The focus is really on betting, which is why there are no casino games in Betcenter's offer. Betcenter.be finds it very important that players can bet quickly. The trick is to be quick with the bets. Betcenter.be offers 27 sports on which players can bet before, but also during the match. These are competitions of different levels, worldwide. Classic sports such as football, tennis and basketball are discussed, but a bet can also be placed on other, often less well-known sports. Just think of Darts, biathlon or ice hockey.
Football
Football is one of the sports that is often bet on. It is therefore a sport that is closely followed by many supporters worldwide. Just like other betting shops, Betcenter makes good use of this. Betcenter.be has bets in no fewer than 65 different leagues. The big stars such as the Bundesliga or La Liga are of course present, but the smaller international competition matches such as the Fortuna Liga are also discussed. As a player you can bet on the final result of the match, but also on a detail from the match. For example, you can bet on who will win the first half or when the first goal will fall in the first half. You can choose from more than 80 details to bet your money on.
Tennis
Tennis is also very popular in online betting. Players can bet on a dozen major international competitions, such as the grand slam tournaments. The smaller national tournaments are also covered. In short, every lover of an exciting tennis match can indulge themselves here.
Combi Bets
If you would like to win some extra profit, you can bet on a combination bet. You place money on two or more matches. If you bet correctly, extra cash will follow! It comes down to thinking strategically and making the right combinations of bets. In this way, players can earn a lot of bonus points.
E-sports
E-sports are very popular among the online arcades. These bets can be seen as a kind of competitions for video game players. Different teams compete against each other in major tournaments. Players can bet money on these matches.
Betting on e-sports is becoming more and more popular. Tournaments are organized worldwide. By offering this form of betting, Betcenter.be is attracting a new genre of players.
Live betting
On betcenter.be players can also bet live. The website indicates which matches are still ongoing and where you can still place a bet. You can bet on the final result of the match, but also on a detail.
Betcenter's website
The homepage of Betcenter.be is very busy and unclear. It's not that easy to find the match or event you're looking for. In the middle of the page are several competitions that you can place a bet on. All matches are separated by a black crossbar indicating the discipline, country, competition and the match itself, e.g. Football – Tunisia, Ligue 1, Championship round. Still, for an inexperienced player or for someone who comes to the website for the first time, it is very unclear.
On the left is a dropdown menu where players can browse further through Betcenter's offerings. There are several criteria that can be filtered by:
criteria
Time
You can choose to watch a match live and bet in real time. It is also possible to enter a bet last minute. As a player, you can also get an overview of the matches that are still being played today and tomorrow via the choices 'today' and 'tomorrow'. Finally, you can filter on six hours, twelve hours and twenty-four hours and you can also sort by result.
Sport
Of course you can also filter by sports discipline. Top events such as Wimbledon and the World Cup qualification are listed first. Football, tennis, ice hockey, basketball, handball and volleyball are listed as top sports in a separate section. Just below are the other sports. A choice can be made between fifteen disciplines. The long-term bets are also listed separately.
Country
Players can make a choice based on the country where the match takes place. Here too there is a separate section with the following options: international, Brazil, Norway, Argentina, US and Egypt. Just after that, the other countries follow in alphabetical order.
League
A final option to select is to choose between the different leagues. The list is very long and can be further refined.
Betting options
A handy tool on the website is the 'bet options' button. When a player indicates a certain sport on which he wants to place a bet, he can see which bets are possible via this button. For example, if you choose handball, a player can bet on the basic bets, an over under bet or a handicap bet. In ice hockey, goal betting is added, and in football the betting options are even wider.
In addition, a player can also go directly to the actual bet via the 'bets' button.
The website is available in five languages: Dutch, French, English, German and Turkish, both via desktop and mobile phone. The mobile website is very user-friendly.
Betcenter has a lot of extras in store
Mobile app
Betcenter.be has a mobile application for Android and iOS, allowing players to follow the match or bet on a game anytime, anywhere. There is an offer of more than 40 sports and over 500 live betting games per hour.
Extra bonus points for loyal players
Giving bonuses is prohibited by Belgian law, so Betcenter had to choose another way to reward loyal players. Betcenter will therefore not offer a welcome bonus to a new player, but will place interesting promotions on the website. Players can take advantage of, for example, increased chances of winning at a sports match or event.
Information about betting and placing bets
At the bottom of the page is a crossbar with, among other things, a link to the 'help' page. On this page, players can find more information about the types of bets that exist. There is a section for beginners and a section for experts. For the beginners, a brief, but clear explanation is given.
The beginners receive an explanation about:
Combined Bets
Live Betting
Bet results
Double chance
Long Term Bets
Who will win the match
Over/under
Both teams score
Even odd
First goal
The experts will receive an explanation about:
Multiple bets
System bets
Bank bets
Remaining time bets
Wins after falling behind / wins without conceding a goal
Multiple bet on exact results
Both score or draw
In which half are the most goals scored?
An example is also given each time to make the theory even clearer.
Also on this page a player can find more information about the variants that are available with the bets made. Here is a closer look at all possible betting options that exist. A player can find more information on this page about, for example, a handicap 1×2 bet, a Head to head bet, a set results bet, …
Deposits and withdrawals at Betcenter
Players can choose from several payment options to make a deposit, such as bank transfer, bancontact, online banking, paybox, paysafecard or skrill. It is also possible to pay with a credit card such as VISA. No transaction fees are charged for a deposit and the money is added directly to your personal player account.
It is possible to set a fixed standard amount that you want to use on every bet. In this way, a player can place a bet much faster because you no longer have to enter an amount on the bet slip. It is possible for players to set a number of limits for themselves:
Personal Player Limits
Maximum stake per bet
Maximum bet per day, per week or per month
Maximum loss per day, per week or per month
Maximum playing time. Here you enter the maximum time you want to stay logged in. After this time, the player will be logged out automatically. The maximum playing time cannot be changed until the next time you log in. If a player reduces the playing time twice in seven days, it is not possible to change the maximum playing time again until seven days later.
Transfer Limit: This limit allows the player to specify the maximum amount that they want to transfer to their account per day, per week or per month.
Freezing or blocking an account
There are three possible ways to block a player's account:
In the event of a short-term block, the account will be frozen for a minimum of twenty-four hours and a maximum of seven days.
A temporary block means that the player will be blocked for up to a month. With a short-term and a temporary block, a player can log in, view transfers and payments and also make a withdrawal. However, he cannot place bets or make a transfer.
The third possibility is a permanent block, where the player cannot use his account in any way. A permanent block is effective immediately and lasts for six months. If the player wishes to reactivate his account after these six months, he must contact Betcenter customer service. A player cannot reactivate an account himself.
Any winnings will be paid out via a transfer of the amount to your personal bank account or via Skrill. With a European account, the amount is transferred to the account within three to five working days. Worldwide, this period can be up to seven to ten working days before the money is actually in the account. Skrill payouts, on the other hand, are credited directly to the player's skrill account.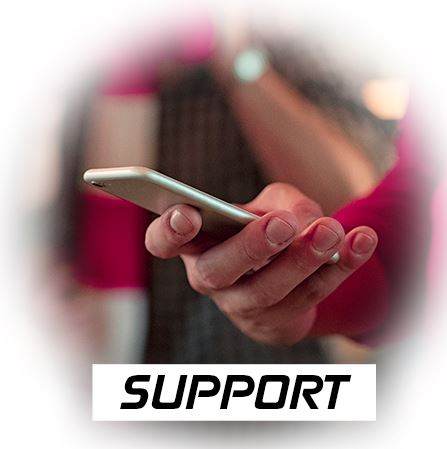 Betcenter Customer Service
Betcenter has a well-functioning customer service that is easily accessible. Live chat is available, an e-mail address is listed on the page and a list of frequently asked questions often already provides an answer, so that contacting the helpdesk is no longer necessary.
Place2bet wishes you good luck!
Gamble in moderation. Enjoy the game.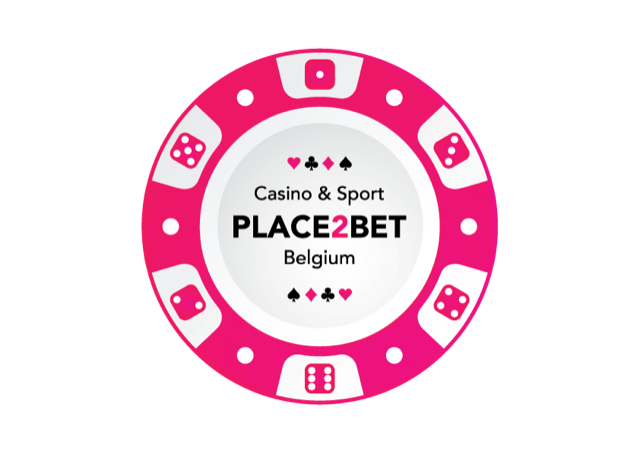 Legal Belgian license
Since January 1, 2011, sites that do not have a Belgian license are considered illegal. By playing on an illegal site you are committing a violation. The online site  www.betcenter.be has a legal Belgian license F+. If you choose to play on the Betcenter sports betting site, you benefit from the protection offered by the Belgian Gaming Commission, such as the control of the limitation of the hourly loss and the redistribution of your bets.
Today, online gaming is a form of entertainment recognized by society as a whole, playing for money is exciting and entertaining, but it also involves risks. Therefore, Betcenter sports betting takes its responsibility and promotes responsible gaming and this responsible gaming policy is very serious. Betcenter wishes you a lot of fun
Betcenter sports betting Details