Pros
The range of sports is extensive
Super Odds
Cons
The offer does not include horse races
The layout could be much better
ZEbet sports betting Belgium: the little brother of the mighty ZEturf
History of ZEbet sports betting
ZEbet has only been active on the football betting market since 2014 and operates under the wings of parent company ZEturf, which specializes in offering horse betting. ZEturf was founded in 2001, on the day of the prestigious Prix d'Amerique, by a number of like-minded people with a common passion for equestrian sport. Their goal was originally to become the most informative resource on horse racing worldwide. In the end they succeeded in this aim, but the circle of friends wanted to go one step further and transformed the purely informative website into an online gambling site where only horse racing betting would be offered.
Just before the kick-off of the 2014 FIFA World Cup, ZEbet went online. Since its inception, ZEbet has been able to acquire licenses in Belgium, Switzerland and France. ZEbet really profiles itself as a bookmaker and sports betting provider. To date, no casino games are offered.
Register with ZEbet sports betting
It is very easy to register as a new customer at ZEbet. After entering your details on the website, you will be asked to confirm your identity via an ID check. This process is smooth and fast, so you can start making an online sports bet in no time.
ZEbet sports betting offer
ZEbet offers sports betting in different sports disciplines. The most famous sports such as tennis, football, formula 1 and basketball are extensively discussed. But you can also place a bet on lesser-known sports such as biathlon, cricket and snooker. Of course, the horse racing offer is well represented, which makes sense, given the relationship with ZEturf. This is not clear at first sight, because ZEbet does not offer horse racing betting directly on the website, but provides a direct link to the ZEturf website. As with the other online bookmakers, football is the most popular. That is why this sport discipline is strongly developed. Both the well-known and popular competitions are discussed, but also the lesser-known sports are not forgotten.
The range of sports betting types is very complete. There are different competitions to choose from per discipline, with a number of different betting options per competition. For example, you can bet on the number of goals that will be scored or on how many red and how many yellow cards will be awarded and to whom. These betting options often offer the most interesting odds and are definitely worth checking out to see if there's anything valuable in them for you personally.
Live betting
ZEbet cannot lag behind the competition and therefore also offers its customers the possibility of live betting. It is a pity that the live betting options in some leagues or matches are sometimes difficult to find. This is because the range of live bets, ie matches that are currently in progress, appear on your screen in a long list. It is tedious and time consuming to scroll through the list for the live match you want to see. Especially when you want to follow a live match via the app, you will experience problems here because of the small screen of the mobile phone.
The advantages of betting at ZEbet sports betting
Relatively high odds
As a young company, ZEbet sports betting still has to prove itself and profile itself against competing bookmakers. So they do everything they can to attract as many customers as possible and therefore offer bets with interesting odds. The only downside is that they are sometimes hard to find. Most odds do not seem to stand out compared to the competitors at first sight, but every now and then there is a bet with interesting odds hidden in the offer. Experience shows that the odds at ZEbet vary quite a bit.
There are periods where very high odds are offered, periods where they are in line with the competing bookmakers and there are also periods with extremely low odds. It is therefore important as a player to regularly view the odds that ZEbet offers and to compare it with the odds that other bookmakers offer. Also take a look at the 'Super Odds' regularly. These are offers where players can bet on one extra high odds of their choice. What exactly the special offers entail and in which sport the super odds are located, changes regularly. However, it is definitely worth browsing through this list of special bets every now and then, as most odds tend to run high. So being quick and alert is the message for those who would like to get that little bit more.
Interesting promotions
All promotions that ZEbet offers at any given time are bundled in the so-called 'grids' and can be consulted with one mouse click. Click on 'grids' on the left side of the start screen and all matches with interesting odds will appear. By betting on different matches, a player has a chance to win a nice jackpot. You just have to bet on who will win for each match that is included in the grid. When you have done this for each match in the grid, you can validate the grid.
There are three variants of the ZEbet grid:
Daily 5: The jackpot is divided among the players with five correct results.
Euro 7: 55% of the jackpot goes to the players who found the seven correct results, and 45% is divided among the players with six correct results.
French 10: These grids are made up of ten matches, with 50% being split between the players who had ten correct results, and 25% each for players with either nine correct results or eight correct results.
In Belgium it is legally not allowed for an online sports betting provider to offer a bonus to a player. In countries where this is allowed, new players who create an account receive a welcome bonus of a maximum of one hundred euros. This amount is not paid out directly, but it is awarded in the form of freebets.
The condition is that this player is also effectively new. Duplicate accounts are unceremoniously deleted, and anyone who thinks to play smart and create an account in the name of his or her partner is also worth it. There is indeed strict checks on duplicate accounts or other forms of fraudulent play. ZEbet is also legally obliged to do so. If they want to keep their license, they are bound by a number of legal provisions. The Belgian Gaming Commission closely monitors whether ZEbet continues to run within the lines of the law. The penalties are not bad, and the blow to ZEbet's reputation is not worth the risk either.
ZEbet also has a loyalty program. Every time a player makes a bet, he or she saves a certain number of ZEPoints. The higher the amount a player bets, the higher the points earned will be. In this way, players save points that can be exchanged for extra playing credit over time.
Far-reaching information
On the ZEbet website you can find a lot of peripheral information that can certainly be interesting to read before placing a bet. This information contains plenty of figures and data about the teams that will play the match, including results from the past, star players present, any injuries, etc. By reading these articles you can start betting in a more focused and knowledgeable way.
Daarnaast heeft ZEbet ook een goed uitgewerkte Help-functie waarin meer uitleg wordt gegeven over bijvoorbeeld het reglement, over de manier waarop de winst berekend wordt en over de verschillende inzetmogelijkheden die er zijn.
Play responsibly
It is possible for each player to set a bet limit, a session time limit and a loss limit. Thus, players can protect themselves against excessive gambling. Applications for these limits will be approved very shortly. If you want to lower or remove a set limit, you will have to wait a while for approval from ZEbet.
The website of ZEbet sports betting
The website is simple in design. The interface is clear and accessible, allowing new players to quickly find their way to the sports betting they are looking for. Placing a bet is quick and easy.
A mobile app is also available, so that gambling can happen at any time of the day, regardless of where the customer is at the time. On the home page of the app, in addition to the grids with the promotions, you also immediately get an overview of all major competitions with a direct link that you can click to be directly forwarded to the competition of your choice. A clear calendar shows you which matches will be played in the near future. Live bets also run smoothly via the app.
The overview of the past bets you have made is useful. The bets you have made in the past are bundled under the 'Favorites' button on the left side of the homepage. That way you can keep an overview of the past bets you have made and also use this information to optimize future predictions. You learn all the truth from the previous bets you've taken.
and the search filter that will navigate you to the right match in no time.
The sports disciplines on which you can bet are clearly listed on the left side of the screen. The betting options are further divided per discipline. When you click on boxing, for example, a selection window opens allowing the player to further choose 'All Boxing' or 'World Championships'. Under World Championships there is also a menu, where a choice can be made between bets on the light heavyweights, super lightweights and featherweights. Very handy for those who want to quickly surf to the right match to place a bet.
The ease of use of the website and also of the ZEbet app is something that is appreciated by many players. No annoying pop-ups and unnecessary pages on the site. As a customer, you immediately land on the page where you need to be to place bets. You also don't have to load a new page every time to see a live match, for example. Thanks to the handy tab function, you will be navigated immediately and smoothly to the match you want to watch. In most games there are also multiple betting options. You can quickly click through the drop-down menus that open every time.
Placing the bet itself is also extremely easy. Click on the sport and the bet you want to make. Full details of the relevant bet will appear in the pop-up screen. You can still make an adjustment here if you wish and if everything is correct, you just have to confirm the bet. It is also possible to bet on a specific part of the match. You can bet on the final result of a match, the time at which the first goal is scored and who the scorer is, the winner of a certain stage in the Tour de France,…
The payment options at ZEbet sports betting
There are more than enough payment options available at ZEbet to make a deposit. Classics such as bank transfer or payment with a bank card are possible, and payment via a more recent payment method such as PayPal, Skrill and Moneyclic is also possible. Deposits must be a minimum of 5 euros and a maximum of 3,000 euros.
The customer service of ZEbet sports betting
ZEbet has an excellent customer service which is available in several languages. ZEbet employees are available for questions and complaints from Monday to Saturday from 9 am to 10 pm and on Sunday from 9 am to 6 pm. There is a telephone number on the website, a contact form can be filled in and it is also possible to chat directly with a ZEbet employee. The chatbot contains a number of standard questions where you may already be able to find an answer to your question. It is also possible to ask a new question.
Place2bet wishes you good luck!
Gamble in moderation. Enjoy the game.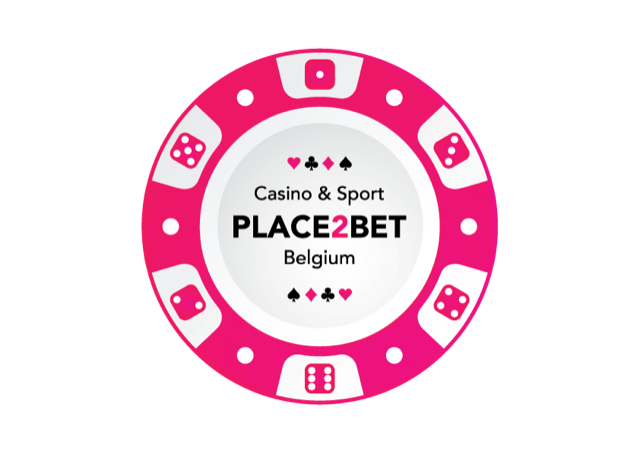 legal Belgian license
Since January 1, 2011, sites that do not have a Belgian license are considered illegal. By playing on an illegal site you are committing a violation. The online site  www.zebet.be has a legal Belgian license F+. If you choose to play on the Zebet sports betting site, you benefit from the protection offered by the Belgian Gaming Commission, such as the control of the limitation of the hourly loss and the redistribution of your bets.
ZEbet sports betting Details