You can play the best and most famous online casino games at SuperGame Online Casino
For the latest dice games you are in the right place at Supergame.be! You will find Dice slots and custom Supergame casino games.
Pros
New dice games
Good payout percentage
Fun tournaments
Customized dice slots
Excellent helpdesk
SuperGame casino Belgium
History of Supergame casino
Supergame is a popular online casino that was quickly expanded into a successful arcade by the Antwerp owners Tonalty Amusement NV. The Traarbach brothers of Tonalty Amusement obtained an official license for this with the number B+ 8543 from the Belgian Gaming Commission. In addition to the online happening and a number of physical arcades in the Netherlands, the Traarbachs also have two physical casinos in Antwerp: Blitz Casino and Supergame casino.
Supergame casino has an official license, which means that they are strictly controlled by the Belgian Gaming Commission. They must comply with a number of regulations. Protecting players with a gambling addiction, for example, is one of them. At the bottom of the homepage of the website, Supergame casino placed a direct link to the Gaming Commission and there are also two links to texts about responsible gaming: one link is a pop-up screen with an English text about Responsible Gaming and the other link navigates you to the PlaySafe website, where you can find more information about responsible gambling.
Het aanbod van Supergame casino
The range of casino games is not huge, but certainly more than sufficient for novice players. Anyone who has been in the world of online casinos for years will probably remain hungry here. On the homepage of Supergame casino there are several buttons that can be clicked to navigate further to a certain type of games
Enjoy extremely high winning chances!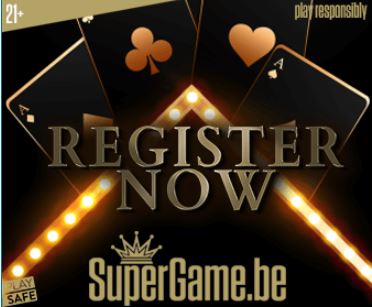 Want to play roulette, poker or a game of Blackjack?
Take a look at Table Games and choose one of the many classic casino games. For the latest dice games you can also visit Supergame!
Roulettes are indispensable in off- and online casinos. That is why you can enjoy the best Online Roulette games from developers such as Bgaming and AirDice at SuperGame Online Casino. Win back up to 36x your stake in top games like European Roulette, Steampunk Roulette and Dice Bonus Roulette! Bets on roulette start from €0.10.
HOW TO PLAY ONLINE ROULETTE?
In online roulette you place bets on the result of a ball being thrown into a moving wheel of 36 spaces (0-35). There are several bets to make:
On one digit
On 2 digits
3 digits in one row
4 numbers in a square
6 numbers in a row.
Red or black
Even or odd
and much more!
All these bets have different payouts if you win. The fewer numbers, the more profit!
Some Roulette tables have extra bonus features to give you more winnings. To discover the specific rules of the roulette game, click on the rules in the specific game

Dice games
Online dice games are a real hit in Belgium! The many extra options that these types of games offer make it a very interesting challenge. You can now try out the dice game 'Super Wheels'  and experience the gaming sensation of this game, the jackpot of this game can reach up to 15,000 euros! If you managed to place 3 bonus symbols in a row, you will gain access to the bonus Dice game. Spin the wheel for a chance to win mysteries, game points, cash or the jackpot! With every game you save for free points!
If you like dice games, Supergame Casino is a perfect casino. So open an account today!
HOW TO PLAY ONLINE DICE GAMES?
Most online dice games have the same basic rules. After choosing your bet, you must fill four squares with rows of dice. The goal is to place the dice to get horizontal or diagonal rows of identical symbols. If you can do this, you will be awarded points. Once all the squares are filled, your total score will be added up and you will be awarded a prize depending on your score. In most dice games there are a few extra rules to help you win:
Placing nine identical dice in one square gives you 200 extra points.
A winning combination in three of the four squares gives you 1.5x your points.
A winning combination in all four squares doubles your points.
But that is not everything! Some dice games such as Mega Wheels from Gaming1 have a jackpot. That jackpot can go up to a whopping €25,000!
PLAY ONLINE DICE GAMES FOR REAL MONEY
To play online dice games for real money at SuperGame Online Casino, you need an account. To create an account, you need to click on the register button at the top right of this page. You can also simply click here. Once your account has been created and activated, you can deposit and start playing for real money. Good luck!
PLAY ONLINE DICE GAMES ON MOBILE
All online dice games from SuperGame Online Casino can also be played on your smartphone! On the bus or in the waiting room? No problem. You can simply open any game on your smartphone and start playing for real money. Most games give the best gaming experience in landscape mode.

dice slot games
If you are a fan of the combination of both dice games and real slot games, then you have come to the right place at Supergame online arcade. They offer these casino games that are exciting and sensational. We try to place a number of demo games from Supergame at the bottom of the site and wish you a lot of fun with it.
ONLINE DICE SLOT GAMES AT SUPERGAME CASINO
Dice Slots are the classics of the casino world. A casino is not complete without a slot. That's why at SuperGame Online Casino you can enjoy dice slots from top developers such as Gaming1, BetsoftGaming, EGT, Spinomenal and much more!
HOW TO PLAY ONLINE DICE SLOT GAMES?
All dice slot games have the same basic rules: select your bet, spin the reels and try to get winning lines of identical symbols! In addition, most games still use similar bonus symbols: a Wild Symbol and a Scatter Symbol. The Wild Symbol is the joker of the dice slots: this symbol can serve for any other symbol in the dice slot. A Scatter Symbol goes even further: if you get three or more of them, you get a big prize or free spins! To view the specific rules of a dice slot, look for the information button in the game itself. Here are all the rules thoroughly explained per game.
PLAY ONLINE DICE SLOTS FOR REAL MONEY
To be able to win money, you also have to bet money. To do this, you must be able to deposit into a profile. To create a profile, click the register button at the top of the page or simply click here. Fill in your details, click on the activation link in your email and so: you're done! Now you can deposit and play for real money at SuperGame Online Casino. There are several payment options to deposit at SuperGame Online Casino.
Playing at SuperGame.be or creating accounts is only possible from 21 years or older.
WIN UP TO €25,000
While wagers at SuperGame Online casino start from as little as €0.10, winnings can be as high as €25,000! Play one of the many dice slots with a jackpot function and have a chance to win the big lottery ticket! Do you want to watch the jackpot games? Then click here

video poker
Are you an online poker enthusiast? Supergame online arcade gives you the opportunity to play 1 of these great video poker games. Online video poker is a casino game where the poker is combined with a slot machine. You will find traditional poker elements in the video poker games. The biggest difference with classic poker is that video poker is only played against the dealer of the casino. This greatly increases your chances of winning!

CASINO TOURNAMENTS AT SUPERGAME ONLINE CASINO
Casino tournaments are the ideal way to get to know a new game, take your first steps in the casino or, with a bit of luck, win a nice cash prize! At SuperGame Online casino there are various tournaments that you can participate in every day from €0.01! With prize pools that go up to more than €1000 you win a lot for little!
HOW TO WIN IN ONLINE CASINO TOURNAMENTS?
The goal in a casino tournament is to get as many points as possible in the tournament game. You do this with the play money you receive when you register. You can register on this page. View the active tournaments and select a tournament you want to participate in and click the 'register' button. After you have paid the registration fee, you will receive play money and your playing time will begin. This is often 15 minutes. Start the game and try to get as many points as possible with the play money you get. If you get a win you don't get money, but points. You can determine the bets yourself.
In many tournaments you can also create add-ons and rebuys. With an add-on you pay an extra cost after your current game, after which you get even more play money to be able to write down a better score. A rebuy is simply a re-registration and starts a new game: a new chance for a high score!
PARTICIPATE IN ONLINE CASINO TOURNAMENTS
To participate in SuperGame Casino tournaments you must have an account. To create/register an account, click here or click the register button at the top right of the page. Fill in your personal details. You will then receive an activation email. Click on the activation link to complete your registration. Now you are ready to deposit and enjoy games and tournaments at SuperGame Online Casino!
Casino bonus games
These games offer the opportunity to collect mysteries and loyalty points which in turn can increase your winnings. Don't hesitate to join Supergame online arcade and play the best casino games online!
JACKPOT GAMES AT SUPERGAME ONLINE CASINO
Winning a jackpot: that's the best feeling in the world. Play one of the many jackpot games at SuperGame Online casino and win up to €25,000. Jackpot games can occur in any genre. Dice games or dice slots: you will find jackpots everywhere. That is why you will find them from many developers such as AirDice and EGT. On this page you will find all games with jackpots at SuperGame Online Casino. To find out how to win the jackpot in a game, you should check out the specific rules. You can always view these rules in the game itself. Jackpots are often achieved in bonus games. You can achieve this by collecting bonus symbols.
PLAY JACKPOT GAMES FOR REAL MONEY
Of course you can only win jackpots if you play for real money. You need an account for that. You can create an account by registering: you do this by clicking the button at the top of this page. You can also just click here. Once you have entered your personal information and activated your account, you can deposit. Choose one of the different payment options, make a deposit and go – you're ready to win a jackpot! Good luck!
PLAY JACKPOT GAMES ON MOBILE
All jackpot games at SuperGame Online Casino can be played on your smartphone! Are you on the road, in the waiting room or bored? Ideal chance to win €25,000! To play a jackpot game on your smartphone, simply open your mobile browser and surf to Supergame.be. Log in and start a game! For the best gaming experience, we recommend landscape mode.
The website of Supergame casino
The navigation of the website of Supergame casino is well put together. This was well thought out, because it is quickly clear where you can find certain games and through numerous filter options you as a player quickly reach the category with the games you are actually looking for. The interface is also very user-friendly. The colors used are calm and the gold-coloured logo radiates professionalism. Supergame casino makes little to no use of flashy promotions that only make players nervous. The website is available in Dutch, English and French.
There is also an app available for those who would like to place a bet online at any time of the day.
On the right-hand side of the homepage, there are three separate sections that you can click on:
Games with the highest jackpot.
Tips from the pros.
A ranking with the biggest winners.
Register at Supergame Casino
Just like at the fellow casinos, players can create a personal player account in a quick and easy way. After clicking on the 'register' button, a pop-up screen will open where you enter a number of personal details such as your first name and surname, your date and place of birth, your nationality and national register number and contact details. After creating a password and login name and approving the terms of use, your account will be activated and you can start playing immediately. Keep in mind that proof of your identity will be requested, such as a driver's license or identity card. You can only register at a legal casino above the age of 21.
The payment options at Supergame Casino
Supergame casino offers the following options to make a deposit:
Bancontact and Maestro with HiPay
Via Hipay you have numerous safe options to make an (international) payment, via both Bancontact and Maestro. The way HiPay works is very simple: you choose an option to pay, enter your bank details and confirm the transaction. A payment is immediately converted into a deposit on the personal account.
PaySafeCard
Players can purchase a PaySafeCard for 10, 25, 50 or 100 euros in a newsagent or other point of sale. This pre-paid card can then be converted into cash by entering a pin code of no less than sixteen digits, which will be credited to your player account. As soon as the money has been added to your account, you can make a deposit.
You first select the payment option you wish to use, after which you are navigated to the corresponding payment page. After your deposit, the money is immediately available in your personal player account.
A player who has made a profit can expect the amount won in his account approximately 24 hours after approval of the payout.
Supergame Casino Customer Service
Customer service is available 24/7. There is a chat function that can be easily started by clicking the blue button at the bottom of the page. You can also contact us online and there are possibilities to leave a message via social media. Complaints can always be submitted via an email address. Finally, there is a list of frequently asked questions (FAQ) that may provide answers to certain questions about registration, accounts, payments and other crucial information.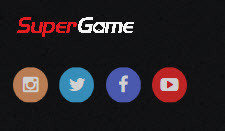 The most modern online casino in Belgium.
Supergame offers you as a player a playful and safe online casino, with the latest casino games. Try the dice games or dice slots and entertain yourself for hours thanks to the highest payout percentage!
Of course you can play online casino at Supergame
On Supergame you are assured of a 100% legal online casino credited by the gaming commission. At supergame you can already play from 0.10 euros on dice slots. You can play Dice Games from 0.25 euros. Players play at Supergame because of the high range of games, the security and the top customer service that are completely in-house. Are you playing a supergame game?
Place2bet wishes you good luck!
Gamble in moderation. Enjoy the game.

Check the best online dice slot tournaments
Check out the cheapest tournaments
Progressive Jackpots Casinos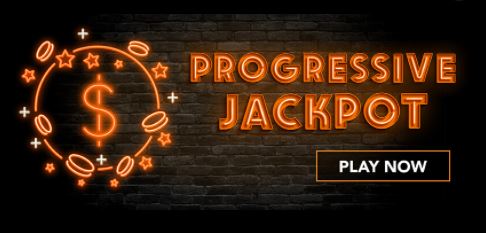 Almost every Belgian casino has progressive jackpot games in its arsenal and we list some of them.
Since January 1, 2011, sites that do not have a Belgian license are considered illegal. By playing on an illegal site you are therefore committing a violation. Supergame online casino has a legal Belgian license B+. If you choose to play Supergame on the site, you benefit from the protection offered by the Belgian Gaming Commission, such as control over the limitation of the hourly loss and the redistribution of your bets.
SuperGame casino Details