Golden Vegas offers players a variety of casino games, as well as a number of sports betting options. The game offer is wide and has a top selection.
Pros
New dice games
Good payout percentage
Many tournaments
Many land-based arcades
Golden Vegas Online Casino Belgium
The Golden Vegas casinos are mainly known in the province of Hainaut and the south of West Flanders, near the French border. Since its inception in 1983, the owner, Noordzee Electronics nv, has continued to expand the empire of casinos. In the early days, their service was limited to providing café games, such as the well-known pinball machines and one-ball machines. Gradually, Noordzee Electronics nv opened several arcades. The counter is now at 10. In addition to the successful operation of these arcades, Golden Vegas was able to obtain an FA+ and a B+ license for offering online gambling games.
Golden Vegas Offer
Golden Vegas offers players a variety of casino games, as well as a number of sports betting options. The game selection is wide and has a top selection of dice games, slots and roulette games in their range. In addition to the well-known dice games, card games, roulettes and dice slots, you can also pick up a more surprising game here and there, such as the Goldenvegas Mystery Box, an online game that was developed exclusively for Golden Vegas. But the real big draw of this online gambling hall are the daily, weekly and also monthly tournaments.
The website is clear and well-arranged. There is a menu that shows you the way to the different casino games, sports betting and the tournaments. In addition, there are also extra selection buttons that you can click on to the top games and the new games. Gaming1, the casino software developer, delivered top quality. The connections are fast and without problems. Players can start the game smoothly, bet and finish the game without a hitch.
Casino offer – Wide choice of casino and table games
dice games
The range of dice games at Goldenvegas.be can certainly be regarded as broad. In addition to the classic games, the online casino also has new and lesser-known games in its range. Games like Secret Story of 1 vs 100 were developed by Gaming 1. These games are the online variant of well-known TV games. When playing such a game you take a chance at winning the jackpot! When playing a dice game you have the course of the game to a large extent in your own hands. You place the dice yourself in the game according to your own tactics and thus increase or decrease your own chances of winning.
dice slots
Dice slots are the well-known slot machines where combinations of fruits determine your profit or loss. Only in the dice slots the fruit symbols have been replaced by dice. Unlike with the dice games, you don't let the winning chances depend on your own game tactics, but you play purely on luck.
The range of dice slots from Golden Vegas consists of a combination of classic games such as Multi Dice 81 and Treasure Cubes and the more innovative variants such as Cirtakus, Plasma Fusion and Luck Ness The Dice Slot.
Roulette
Roulette enthusiasts have the choice between four different roulettes. However, the basis of the four different variants of roulette remains the same: you make a choice (strategic or not) and bet on a red or a black box with a number from 1 to 36. All fellow players also bet. The croupier then lets the ball bounce along on the rotating disc. The 3D effects are so realistic that it looks like you are actually sitting down at the roulette table. When the disc stops spinning, the ball ends up in a red or black box and a number. Depending on the choice made, a player can win back up to six times the stake!
card games
In addition to the traditional card games such as Blackjack and video poker, Golden Vegas also has a number of games that cannot be found in the regular offer of an online casino. Games that can be played in a physical arcade, such as Baccarat and Casino hold'em for example, are therefore very popular games on goldenvegas.be.
Tournaments
The big draw of Golden Vegas is without a doubt the online tournaments. There is a range of daily, weekly and also monthly online tournaments.
The daily tournaments are very diverse and also completely free. A new game is put online every three hours.
The weekly and monthly tournaments also have a limited entry fee. Each player will be refunded the amount of his bet in full, even if he is not one of the lucky winners.
Special about the tournaments at Golden Vegas is the prize pool. In addition to bonus money, you can also play for laptops, smartphones or even household appliances.
Nice extras
Golden VIP Club Membership
Every member of goldenvegas.be is automatically awarded a membership of the Golden VIP club. The bet you make as a player is converted into bonus points. These bonus points can be exchanged for bonus money. The more points a player collects, the higher his status on the ranking and the more points are added.
Golden Vegas app
Thanks to the app, it is possible to play an online game of Golden Vegas anytime, anywhere. The app was developed for both Android and iOS and works perfectly on various devices.
Customer service Goldenvegas
On www.goldenvegas.be support is in English.
Land-based gaming rooms from Goldenvegas
Are your hands itching to play a real slot machine?
Then come and play in one of our many gaming rooms spread all over the country.
La Louvière – Emerald Rue de Bouvy, 1 – 7100 La Louvière Phone: 0472/184.696
Maisière – Amiral Rue Grande, 189A – 7020 Maisières Phone: 0472/184.697
Sambreville – Versaille Palace Rue bois Sainte Marie – 5060 Sambreville (sur le RN 98) Phone: 071/725.272
Tournai – l'Express Boulevard des Déportés, 1 – 7500 Tournai Phone: 0472/184.689
Deerlijk – Royal 7 Hoogstraat, 136 – 8540 Deerlijk
Pecq – Le Golden Vegas Rue de Tournai, 127 – 7740 Pecq Phone: 0472/184.688
Quiévrain – Destination Vegas 3 Rue de Valenciennes, 82 – 7380 Quiévrain Phone: 0472/184.697
Blandain – Destination Vegas 2
Ypres – Emerald 2 Elverdingsestraat, 6 – 8900 Ypres Phone: 0472/184690
Bruxelles – Gambling City Chaussée de Ninove, 216-220 – 1080 Bruxelles (Molenbeek-St-Jean) Phone: 0472/184.693
Place2bet wishes you good luck!
Gamble in moderation. Enjoy the game.

Check the best online dice slot tournaments
Check out the cheapest tournaments
Progressive Jackpots Casinos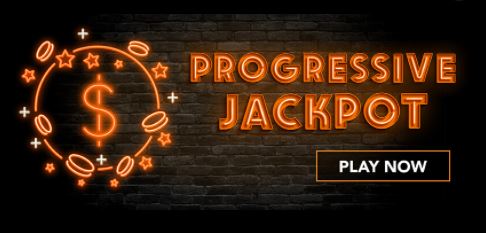 Almost every Belgian casino has progressive jackpot games in its arsenal and we list some of them.
Since January 1, 2011, sites that do not have a Belgian license are considered illegal. By playing on an illegal site you are therefore committing a violation. Golden Vegas casino holds a legal Belgian license B+ and F+. If you choose to play on the Golden Vegas casino site, you benefit from the protection offered by the Belgian Gaming Commission, such as control over the limitation of the hourly loss and the redistribution of your bets.
Golden Vegas casino Details