The mission of Blitz online casino is to provide players with an unforgettable and carefree casino experience
Pros
Many dice slots
Exclusive dice games
Free tournaments daily
The largest offline casino in Antwerp
Excellent helpdesk
At Blitz online casino you will enjoy yourself as a player. Blitz offers you the best online casino games and they also offer nice payout percentages and this site is approved by the Belgian Gaming Commission. This ensures that your money is safe.
Blitz online casino Belgium
Blitz.be is the online casino of Belgium. At Blitz you can play our extensive range of casino games 100% legally. Enjoy the highest payout percentages in a safe environment regulated by the Belgian Gaming Commission.
Blitz Online Casino Games
As a 100% legal Belgian online casino, you can enjoy the best games such as Mystery Dragon, Big Hit and Mega Spinner with us. In addition to playing classic casino games such as roulette, card games or slots, you can also compete against other players. Do you like a challenge and a little competition? Then play in one of the dice tournaments now.
Blitz.be is the Belgian gaming site with a wide range of unique online casino games. Playing on our site is 100% legal. Blitz casino has a license type B+ and F+.
By playing on a legal casino site you are assured of a safe gaming experience. We wish you lots of fun and happiness!
Dice
Are you a fan of casino games where you combine skills and strategic insight with a dose of luck?
Then play our online dice games like "Mystery Dragon", "Take it or Not", "Deal or No Deal" and many others. These dice games are based on the arcade hits "Dice Spinner" and "Open the Box" and are among the favorite casino games of Belgian players.
In addition, our online versions have many fun bonus games and special extra features such as mystery games, interactive bonus games and jackpots up to € 25,000.
Our dice games guarantee hours of fun.
roulettes
Almost all online casino players love online roulette. Is luck on your side? Bet on the correct number and win up to 36 times your stake. Find out now by playing American Roulette, European Roulette, Roulette 3D or Bonus Roulette.
Also have a chance to double winnings together with your friends on Multiplayer Roulette.
card games
Online video poker is an exciting game for online casino players.
Video poker is a combination of an online slot machine and a poker game.
At Blitz online casino you will find many variants of online poker such as Ten or Better, Deuces Wild Progressive, Joker Poker Progressive and Poker Pursuit, among others.
Online blackjack is not only a popular casino game in Belgium. This world famous card game is known as twenty one. Play single-hand, multi-hand, super 7's, 3d or VIP blackjack. Online blackjack gives the best chances to beat the bank.
Feel the thrill and win instantly!
dice slots
Do you like the thrill of the slot machines as well as the luck factor you need to play the dice? Then Blitz casino has the golden mean for you: the dice slots.
Dice slots are mainly based on the international slot games with the big difference that dice symbols are depicted. Top dice slot games include "Dragon Fury", "Multi Dice 81", "Glam Night", "Caveman Stoney" and many others.
In these dice slot games, the "Wild symbols" act as a joker and the free spins as a bonus. In addition, they offer you a unique extra feature, a special bonus game with a very high chance of winning: the "Super Games". This Super Games bonus is activated when you win more than 100 times your stake. For each additional €10 disc you receive one extra Super Game.
Blitz Monthly Tournaments
The start of a new month means the start of a Blitz new monthly tournament! For € 2.50 you participate and you have a chance to win a part of the prize pool of more than € 700. Last month someone walked away with the top prize of €250. Is it your turn this month? Click here for more information about the Blitz tournaments. Participate and win!
Make the most of your time indoors and participate in one of our tournaments. There is a daily morning, afternoon and evening tournament. For a small entry fee you have a chance to win beautiful prize pools. Check out our daily and other tournaments
Wherever and whenever you are, you can always enjoy playing fun at Blitz. All our games and tournaments are accessible via mobile. So don't hesitate, take your chance and become our new winner!
In the past, Blitz online casino gave away a welcome bonus, first deposit bonus or free spins thanks to some nice bonus codes. That way, Blitz online casino handed out €10 Free. Free spins were also awarded. Now legally this is no longer allowed. However, the casinos are now trying to offer exclusive games or of course you also have tournaments that are so cheap that they are almost free. We report daily about new games or promotions from the Belgian casinos!
Blitz now has daily very cheap tournaments with a nice prizepool. We will always notify you if there are any changes in the bonus landscape. We wish our readers a lot of fun!
For loyal Blitz players
Customer service Blitz
At Blitz they want to help the customers in several ways and you are always assured of a personal approach by one of the friendly employees. They go out of their way to help in any way they can.
Land-based gaming rooms from Blitz
Blitz Arcade
Statiestraat 40
Dive In
Statiestraat 44 in 2018 Antwerp (Belgium)
Phone: +32 3/232.52.02 | Fax: +32 3/232.65.02
Email: info@blitz-arcade.be
Now also sports betting at Blitz
Just in time to claim the BetXtra: since today also sports betting!
Do you want to place a bet? Click on the 'Sports' button at the top of the homepage and view bets from over 20 sports.
Take advantage of this BetXtra to increase your winnings CASH
With the BetXtra at Blitz online casino you increase the odds of your bets and thus win more CASH. How? That can be done very easily! All you have to do is place your next bet according to the terms of each BetXtra to unlock it and take advantage of it.
Place2bet wishes you good luck!
Gamble in moderation. Enjoy the game.

Check the best online dice slot tournaments
Check out the cheapest tournaments
Progressive Jackpots Casinos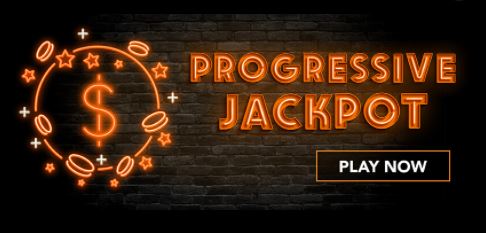 Almost every Belgian casino has progressive jackpot games in its arsenal and we list some of them.
Belgian license
Since January 1, 2011, sites that do not have a Belgian license are considered illegal. By playing on an illegal site you are therefore committing a violation. Blitz online casino has a legal Belgian license B+ and F+. If you choose to play on the Blitz casino site, you benefit from the protection offered by the Belgian Gaming Commission, such as the control on the limitation of the hourly loss and the redistribution of your bets.
Blitz casino Details