Thanks to the information that Blitz provides, you as a player can place a well-considered and more targeted bet. Also for new or inexperienced players it can be useful to go through the statistics and other information about scores, teams and players. It can seriously change your overall view of a squad, which may cause you to place your bets in a different way.
Pros
The range of sports is extensive
Both well-known and lesser-known sports are discussed
The customer service is very easily accessible
The website is adapted to mobile phones and there is a well-functioning app
BetXtra
Cons
The offer does not include horse races
For those who are more ordinary, the layout of the website looks less flashy
Blitz sports betting Belgium
History of Blitz sports
The Antwerp company BLITZ NV is owned by the Dutch brothers Ron and Marcel Traarbach. In 2012, a B+ license, which means that in addition to their physical arcade in Antwerp, they can also legally offer online horse racing and sports betting to Belgian players over 18 years old.
Blitz is a young Belgian provider of online casino games that acquired a B+ license from the Belgian Gaming Commission and is therefore allowed to legally offer games of chance. In addition to the website with online games of chance and online sports betting, Blitz also owns a physical arcade in Antwerp. This physical arcade, started by the Dutch brothers Traarbach, is the basis of the establishment of an online version of the casino.
Recently, Blitz has also included sports betting in its range. Players can place a bet in advance and also bet live.
The offer of Blitz Sports betting
The range of Blitz Sport is relatively extensive and clearly presented on the website. The betting options per event also score well enough.
All matches are listed in the left column on the homepage. At the very top are the 'trending' competitions. These events feature all major competitions and tournaments, such as the MLS, Major League Soccer, the top-level professional soccer league for the United States and Canada. At Blitz Sport, four sports disciplines are in the spotlight: football, tennis, baseball and ice hockey.
Among the trending events, all sports come in a random formatted order. Players can bet on 25 sports. Within each discipline there are many different options for placing a bet.
On the crossbar at the top of the homepage, a player can make a further selection between 'Focused', 'Prematch', 'Live' and 'Tournaments'.
In the spotlight
In this section, extra attention is paid to interesting matches. All sports disciplines are covered. The date and time are stated for each match. The possible betting options with the associated odds are also listed so that a player can see at a glance where he can place a bet.
Prematch
A prematch bet is a bet that is placed before the actual match starts. Unlike live betting, you cannot change the bet during the match itself.
Live
In live betting, players have the option of following a match they have bet on live, in real time. This is done through a high-quality virtual playing environment. A player can choose between different options for betting money per match or event. For example, in a live football match, a player can make a 1, 2 or X (draw) bet on the overall winner of the match, but it is also perfectly possible to bet on the total number of goals that will be scored, or the number of red cards. that will be distributed. In such a bet, a player bets on a specific element from that match.
In live betting it is therefore also possible to bet an amount in real time, as well as to end the bet at a certain time during the match. In this way, it becomes possible for a player to place or cash his bet at any time before, for example, another goal is conceded in the final minutes. So you are much more certain of your profit.
Following the match live means that you have a good view of the progress of the match. This way you have more control over all elements that are sometimes difficult to estimate in advance. This is certainly a big advantage over prematch betting. For example, when a certain player is injured and can no longer play, a red card is handed out, … are all elements that can ensure that a match goes completely differently than expected. It is therefore a great advantage that you can cash in at any time and end the bet before the end of the match, which seriously reduces the chance of losing.
Football
When betting on football you can initially choose between the matches or the leagues. Are you someone who prefers to bet on a single match or do you like to keep the forecast of an entire competition and bet based on that? Depending on what suits you best, you can make a first selection here of the bets you will bet on.
At the top of the page, the leagues list the competitions that are 'trending', within and outside Europe. Under this section you will find all popular and major football competitions such as the UEFA Conference League and the UEFA Champions League. It is also possible to choose a specific league of a certain country. If you click on Germany, the major events such as the Bundesliga will appear. Portugal lets you bet on matches in the Primeira Liga. There are a lot of possibilities, all countries – worldwide – where a football competition is organized are included in the list.
Tennis
Also in tennis, the choice is offered to bet on either a separate match or on one of the well-known tennis tournaments. Here too the offer is very wide, all large and also smaller tennis cups are in the list of possible bets.
Don't just bet on the final result
As with other providers of online sports betting, it is also possible to bet on a specific item or part of the match. The items offered are different per sport. In football, for example, you can bet on the score after the first half, the player who scores the first goal and in which phase or minute of the match that will be.
Special bets
In addition to the wide choice of sports bets, there are also the so-called 'Special bets', which contain a number of events that can be bet on, but which have nothing to do with sports in themselves. Connoisseurs of international politics, for example, can place a bet on who will be the next US president in the elections in 2024. Those who like the glamor and glitz of Hollywood can bet on who will win the Oscar for the best picture. Every time a major event is about to take place, the range of 'special events' is further supplemented. So it is good for a player to check this section every now and then to see if any new bets have been added.
esports
Any good online sports betting provider nowadays has to offer a number of esports betting options to attract new players or to provide sufficient challenge for loyal players.
Again, the player has the chance to choose to bet on a single match or match, or on a larger competition. The competitions or leagues offered here are usually not the 'regular' competitions. They are basically real time video games where real opponents compete against each other in a virtual world. For example, in the game Counter-Strike, there is a virtual battle between terrorists and a team of counter-terrorists. It is up to you as a player to guess who will be the ultimate winner of the game, how many rounds will be played in total or the number of so-called maps and what the tactics and weapons will be.
Tournaments
Under this selection button, all tournaments that are in progress, that will be played soon and that have already ended are collected. Players can participate in a tournament by placing a bet on a specific bet, with the highest possible odds. There are no limits here. Whoever wins actually wins double. You will be paid the amount won and in addition, any winning bet means you will rise in the leaderboard. Out of all participating bets, you will keep the bet with the highest winning odds. The winnings are converted into points.
Betting on an event or a match is smooth and extremely simple. You choose a certain sports discipline from the list on which you want to place a bet. You will then be presented with a long list of options on which you can bet money. After clicking the bet you will get a pop-up screen to confirm your bet. It also states what the amount is that you can possibly win. After validating the betting slip, your bet is ready.
Blitz sports betting website
The website is built in rather dark, neutral colors. The site works smoothly in the background, clicking through is fast and without problems. Placing a bet is also easy. For example, if you want to bet on volleyball, you can easily click through to the match you want to bet on.
Once you have arrived at this bet, Blitz will make you some proposals for bets. For example, you can bet on the number of goals, the handicap points you award and the eventual winner of this match. Once you have entered everything, all you need to do is validate the ticket to place your bet effectively. After that, it's just a matter of patiently waiting to see what the match itself can bring and see if you win or lose in the end.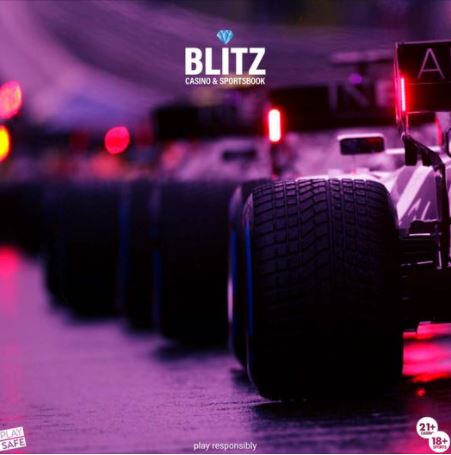 Enable the helpline?
Blitz offers a 'services' section on its website. In this section more information is given about scores and results that teams have achieved in the past.
You can also view a lot of statistics, broken down by sport.
This information is very useful for players to read thoroughly before placing a particular bet.
Thanks to the information that Blitz provides, you as a player can place a well-considered and more targeted bet. Also for new or inexperienced players it can be useful to go through the statistics and other information about scores, teams and players. It can seriously change your overall view of a squad, which may cause you to place your bets in a different way.
Mobile betting
As a young sports betting provider, Blitz has also developed a mobile version of the website. So when the website is viewed on a phone, everything is equally clear and structured. As a player you can easily find your way there, so you can bet on a bet quickly and easily via your mobile phone, regardless of where you are at that moment.
In addition to the mobile version of the website, Blitz also developed an app. Even more convenient for those who want to gamble even faster and easier on the move.
Extras at Blitz Sports betting
As a provider of online sports betting, it is prohibited by the Belgian government to offer a bonus. Blitz sport addresses this by offering numerous promotions to its players. Via the button 'your benefits', with a symbol of a gift, you reach a new page with promotions and current promotions in the field of sports, betting and Opti Odds.
Sports
Blitz created BetXtra to offer its players additional opportunities to win additional cash. All promotions are bundled under the heading 'sports offers'. With the BetXtra, players can dramatically increase the odds of bets made, allowing them to earn a lot more profit. But before you accept any of these tempting offers or promotions, read the terms and conditions carefully to see if this BetXtra is for you.
Every day Blitz Sport offers a number of bets where the odds are extremely interesting. In short, all events with the best odds are promoted here. All matches where it is possible to stop the bet at any time with a so-called cash-out are also collected here.
Betting Tournaments
Another way to enjoy the benefits of a promotion is to follow up on bets or pre-match football, tennis or basketball matches. The aim is to score as many points as possible. The site also offers the possibility to follow everything via live leaderboards and in this way to earn as much profit as possible. In the betting tournaments, a player can participate in two ways:
The number of points you win is equal to the best winning odds. As a player, you must therefore win a bet with the highest possible odds.
The number of points you win is equal to your bet multiplied by the number of elements on your ticket.
Opti Odds
With Opti Odds you actually combine a number of bets as a player in order to increase your chances of winning. You view all events that are organized there, where you choose the most interesting – for you – and at the same time increase your odds. You choose a minimum of three and a maximum of eight, with a minimum odds of 1.60 per element. The more bets you add to your ticket, the higher the odds will be.
After confirming your betting ticket, you have to wait for the end of the match to be able to cash out – to a greater or lesser extent.
In addition, Blitz Sport also offers a lot of extra information and statistics about the different sports and competitions to its players. With this knowledge in mind, a player can bet much more specifically in a particular match.
Register at Blitz Sports betting
It is very easy to create a personal player account at Blitz Sport. When you click on the 'register' button, a pop-up screen appears where you enter a number of personal information such as your first name and surname, date and place of birth, your nationality, national register number and current contact details. After creating a personal password and login name and checking the box confirming that you accept the terms of use, your account will become active and you can start playing immediately. What still needs to be done afterwards, and this within ninety days after the moment of your registration, is to provide a digital copy of your identity card and recent proof of where you are domiciled.
Deposits and withdrawals at Blitz Sports betting
There are several options to make a deposit when you want to bet on a certain match or event
Online deposits with a bank card
HiPay is a safe way to make deposits via Bancontact, ING, Belfius or via a personal HiPay Wallet – which actually represents a virtual wallet. An online deposit can also be made via Paypal.
Deposit online with a prepaid card
A second option to pay online is by using a prepaid card. This can be done in three ways at Blitz Sport:
With a Paysafecard you can bet money without having to provide an account number. Players can buy a bank card with a certain value and transfer this amount to the player's account by entering a personal PIN code.
Players can also purchase so-called Prepaid Moneyclic tickets and exchange them for play credit. CASHlib's prepaid vouchers work in the same way. There is no need to disclose privacy-sensitive information. A PIN code is sufficient to be able to redeem a voucher and see the amount appear on your player account.
You can also have a profit paid out in a very simple way, via Bancontact, Hipay or a Paysafecard.
customer service
Blitz has excellent customer service, which is available 24 hours a day, 7 days a week. The online casino and betting office would like to maintain this reputation and is committed to conducting open and smooth communication with customers. There is a handy and comprehensive list of FAQs (Frequently Asked Questions). This list contains frequently asked questions for customers to browse. Often the question they have or the problem they are dealing with is already in this list and they can already find the answer to their question or the solution to their problem here.
If this is not the case, Blits customer service is easily accessible via various routes. Contact can be made by telephone, an email can be sent and there is also a contact page where you can reach the helpdesk directly.
Play responsibly
The website also has a section devoted to responsible gaming behaviour. Blitz therefore calls on its players to set deposit limits per day, per week and per month in order to keep spending under control. In addition, Blitz also recommends taking a break every now and then by banning yourself from accessing your own account for a certain period of time, for example a day, a week or a month.
In summary: what are the positives of Blitz
The range of sports is wide
Both well-known and lesser-known sports are discussed
The customer service is very easily accessible
The website is adapted to mobile phone and there is a well-functioning app
In summary: what are the negative points
The offer does not include horse races
For those who are more ordinary, the layout of the website looks less flashy than the casino part of Blitz
Place2bet wishes you good luck!
Gamble in moderation. Enjoy the game.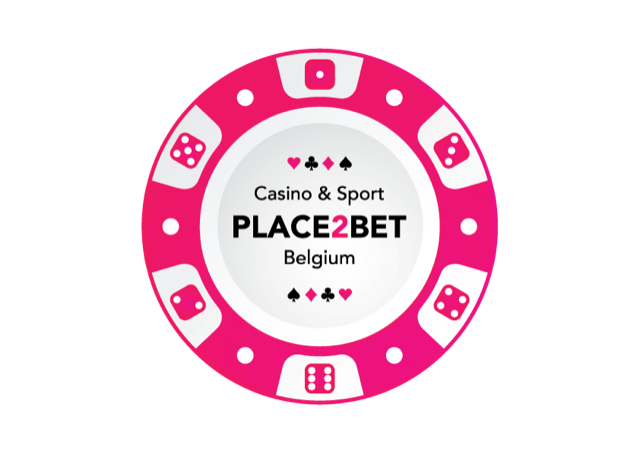 Some other bookmakers
legal Belgian license
Since January 1, 2011, sites that do not have a Belgian license are considered illegal. By playing on an illegal site you are committing a violation. The online site  www.blitz.be has a legal Belgian license B+ and F+. If you choose to play on the Blitz sports betting site, you benefit from the protection offered by the Belgian Gaming Commission, such as the control of the limitation of the hourly loss and the redistribution of your bets.